Happy Monday! It was my birthday weekend and I just wanted to thank you all for showing me so much love. I turned 27 years old (or young lol) and I thought instead of a simple thank you, I would like to share 27 random facts about myself to make it more fun!! Here they are...(enjoy!).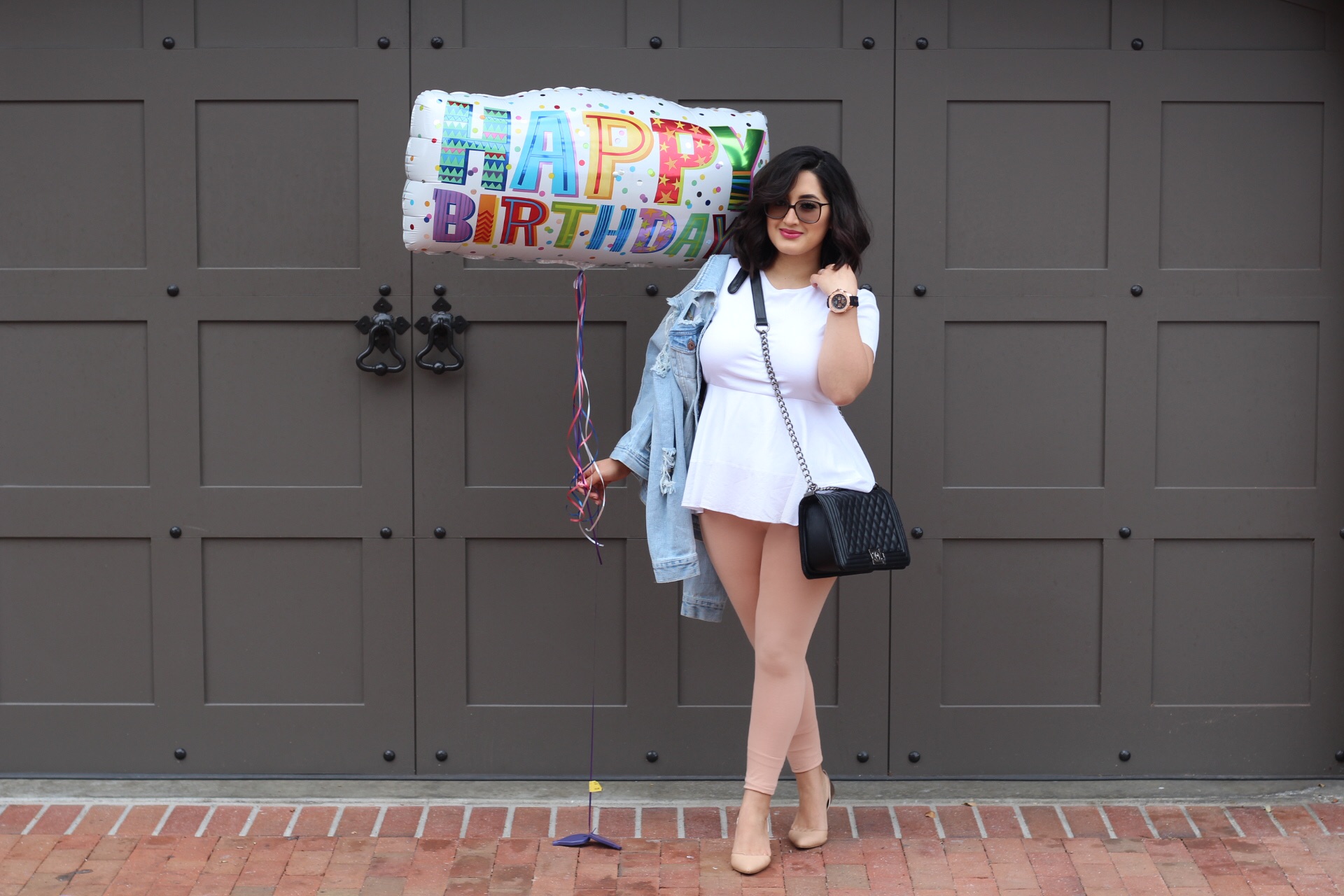 My favorite color is BLUSH/DUSTY ROSE

I was raised by a single-mother (widow)

My grandma was my best-friend!! We had the best relationship and I was for sure her favorite (sorry to all my siblings and cousins reading this but YOU KNOW it's true!!). May Allah rest her soul. 

I was born in Kabul, Afghanistan, but moved to Pakistan for a few years. Then at the age of 4, we moved to Toronto, Canada which is where I grew up and lived until I was 23 years old.

My husband, Milad and I went to the same middle school and high school but we NEVER even exchanged a word. (What a small world, huh?) 

I am claustrophobic. I need a lot of space between myself and other objects otherwise I feel suffocated. ah!!

I know I get credit for Surah's name but the fact is that Milad was the one who picked the name and I went along with it.

I was a Pescetarian for a very long time. I recently started eating chicken and turkey, with the influence of Milad who is a meat lover.

I am known for my patience. It is something I value and have learned through my religion Islam.

I am not a good sleeper. It takes me forever to fall asleep. It is not easy for me to shut my mind and just fall asleep. I envy those who can.

I have never met my father. He passed away 20 days before I was born so yes my mom was 9 months pregnant when she became a widow.

My inspiration and my role model is my mother, for so many reasons.

I have a very close-knit of good friends. I believe in quality over quantity. I cherish our friendship. You guys know who you are 😉

I am the youngest of four siblings. I have one brother and two sisters.

Surah is the first grandchild of the Alemi household. But the fifth in the Sohrab household. (Sohrab is my mom's maiden name, Tarin is my dad's last name)

I was bullied in Grade 3 by a girl named Zoeya. Fast-foward to years later, my eldest sister Shabnum names her third daughter Zoeya who LOOKS EXACTLY LIKE MY BULLY!! Crazy curly and thick hair, dark eyes with long lashes and a BULLY!!!! She bullies my nephew, Benyamin all the time, poor baby.

High-heels hurt my feet, no matter what the price tag. I cannot stay in them for more than 2-3 hours. I think my feet are only made to wear loafers. (Sigh**)

I chopped my hair off for my 27th birthday real short to symbolically cut off all the stress/worry/sadness of the last 27 years of my life and start fresh! I felt like they were all particles tangled in my hair (haha). It felt real good!! Try it sometime.  (Sorry to disappoint SO MANY OF YOU, who kept asking "Why?" Here is the reason)

My favorite all time scents are: "My Burberry" & "Coco Mademoiselle"

I cannot wear fuzzy fabrics, they give me the itch ( you know the one where you think there are bugs around you when there aren't so when you itch one place then you start itching every corner).

I take a 45min-1 hour shower. The first half of the time, I am just sitting there thinking under hot water, the second half is when I start the shower.

Living the organic lifestyle is inspired by my mom and Aunt Fauzia. They are obsessed with all things organic and it sort of passed onto me after they were drilling me with questions of how I do my grocery shopping when I first got married.

I love sweets. I cannot drink my tea without something sweet. I miss LADOO so much, the yellow kind that is found in Toronto. I have searched and haven't been able to find any here in California. (If you know a place that does, please do let me know)

I could not pierce Surah's ears because I never gained enough strength to see her cry or go through the pain. SO I just though to wait it out until she is older.

I wanted to be a lawyer, so I majored in Law & Society, and Sociology. I even studied for the LSATs and all my law school applications were ready and packaged. I took a year off and finally realized I will be a kick-ass lawyer but it will not give me inner happiness. So I never sent in my applications.