Today I thought of sharing something special for you mamas: a "5 Minute Peachy Eye" makeup especially for the busy mamas. Long gone are the days of having unlimited time getting ready. We have just a small window to get into something nice and put on a fresh face of makeup and boom walk out the door! So I've partnered up with Sephora inside JCPenney to give you a little makeup inspiration using Too-Faced "Just Peachy Matte Eye Shadow Palette", "Shadow Insurance Eye Primer" and of course my favorite "Better Than Sex Mascara" to complete my look. Their new Peaces & Cream collection is sold exclusively at Sephora inside JCPenney so be sure to check them out. I think it's a very playful and fun collection, you cannot go wrong with the selection of colors they offer. I am no make-up artist but I love to get creative with products and express myself through makeup.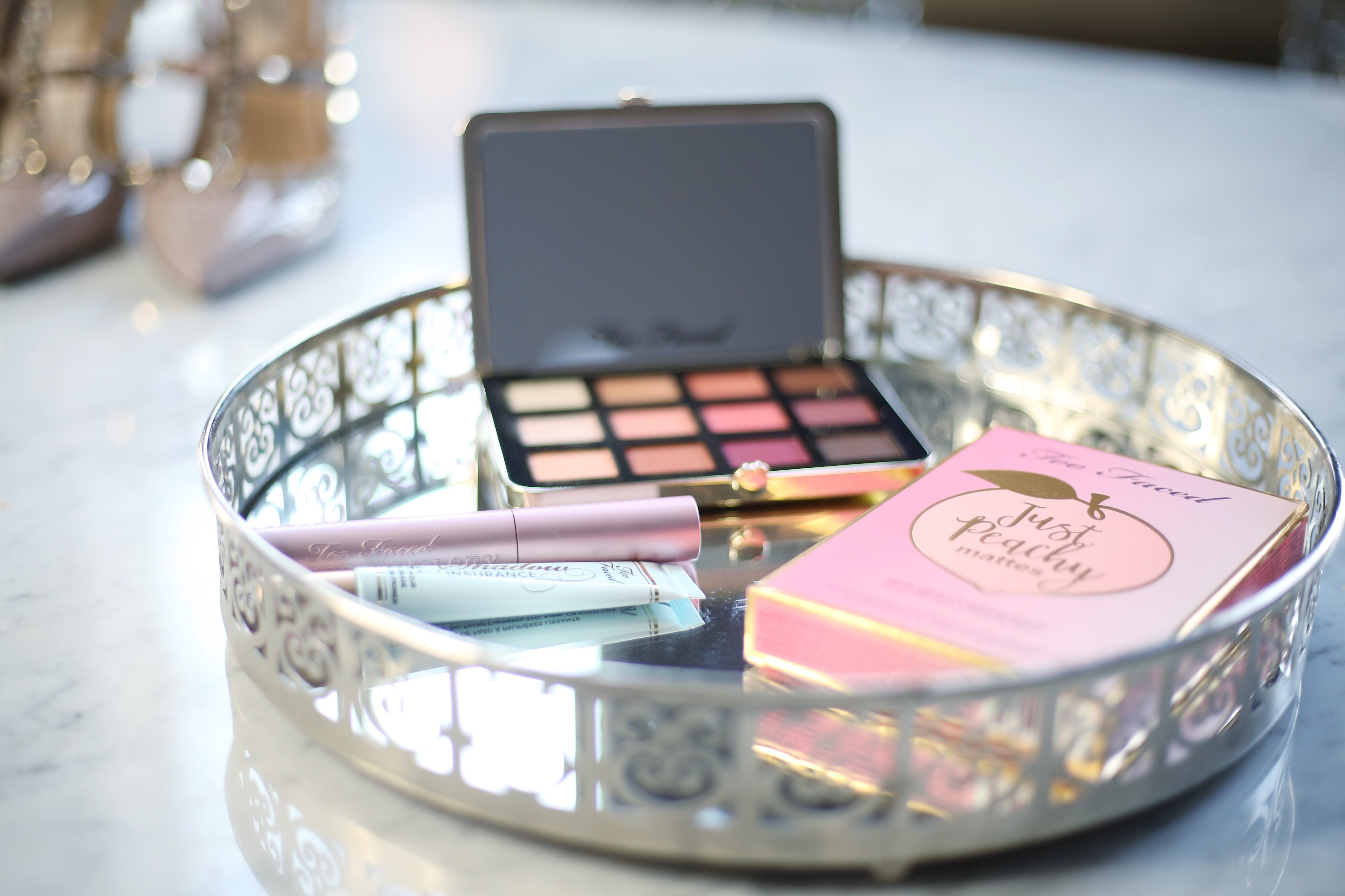 I am sure you will love this peachy eye look and I really hope you try it out for a Friday night dinner date with just hubby- drop off kids to grandma!! Read on to see how I got this look.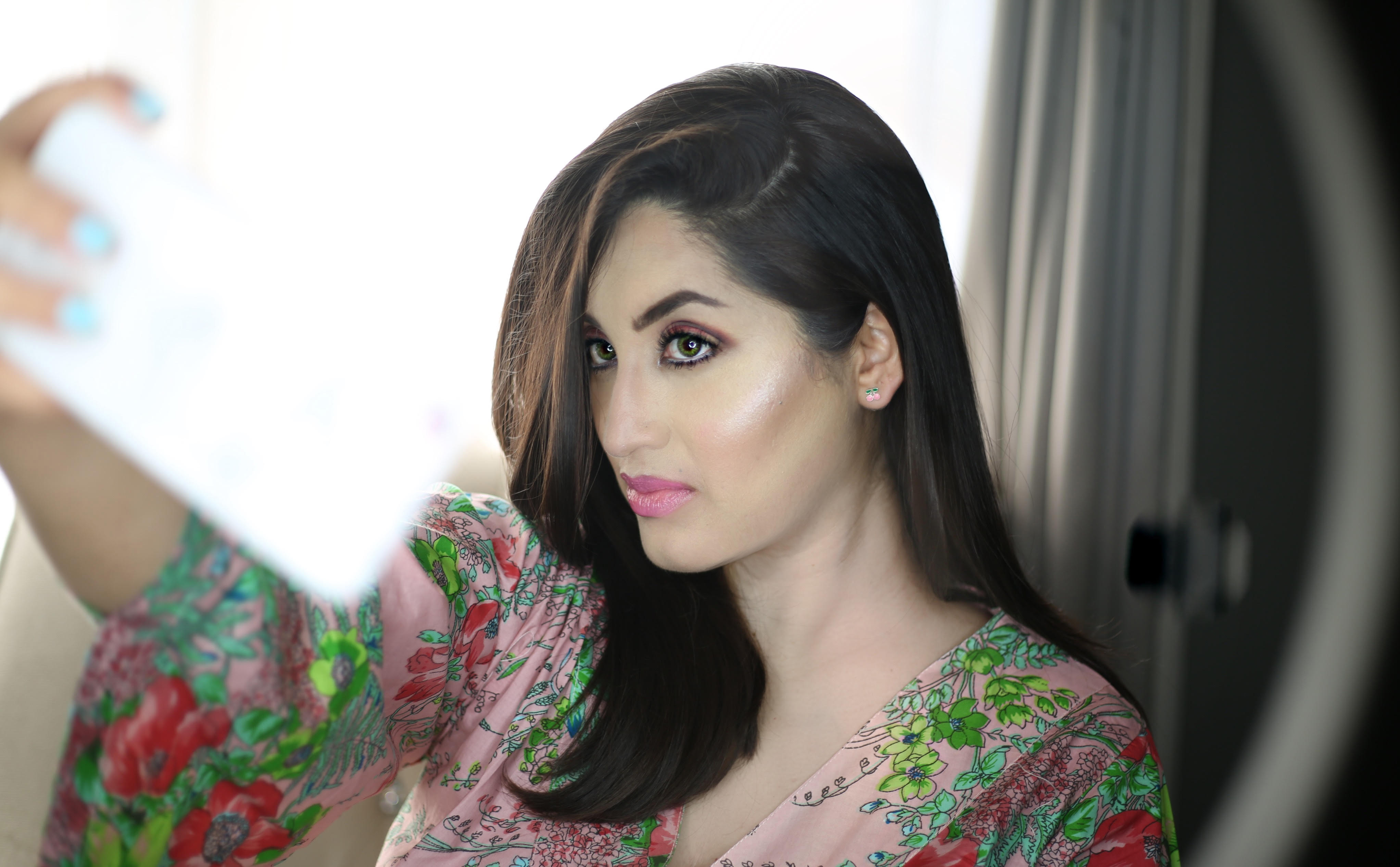 Step-By-Step
Apply TooFaced Shadow Insurance

This is an anti-crease eye-shadow primer to create the perfect canvas for your shadow application. It also prevents your eye shadow from fading throughout the day/night. PS: It's waterproof for up to 24 hours which is a big plus for the days we have toddlers all up in our faces. You know what I mean!

Apply "Just Peachy" from crease to brow
Apply "Peach Meringue" from tear duct to mid-eye, blend it well with "Just Peachy"
Sweep "Peach Punch" into crease, be sure to blend upward
Smudge "Chocolate Dipped" into lower lash line
Blend it all together to get a cohesive look

This palette has blendable matte velvety shades that give you an endless combination of looks for any occasion. I wore this look to our double date.

Smudge "Peach Sandria" on lower lash line
Apply "Better Than Sex" mascara to complete your look

It is a paraben-free formula!!
And here is the final look. You can wear this look to dinner or lunch dates and if you want a look that is a little more subtle for the day, this palette has the shades for that as well.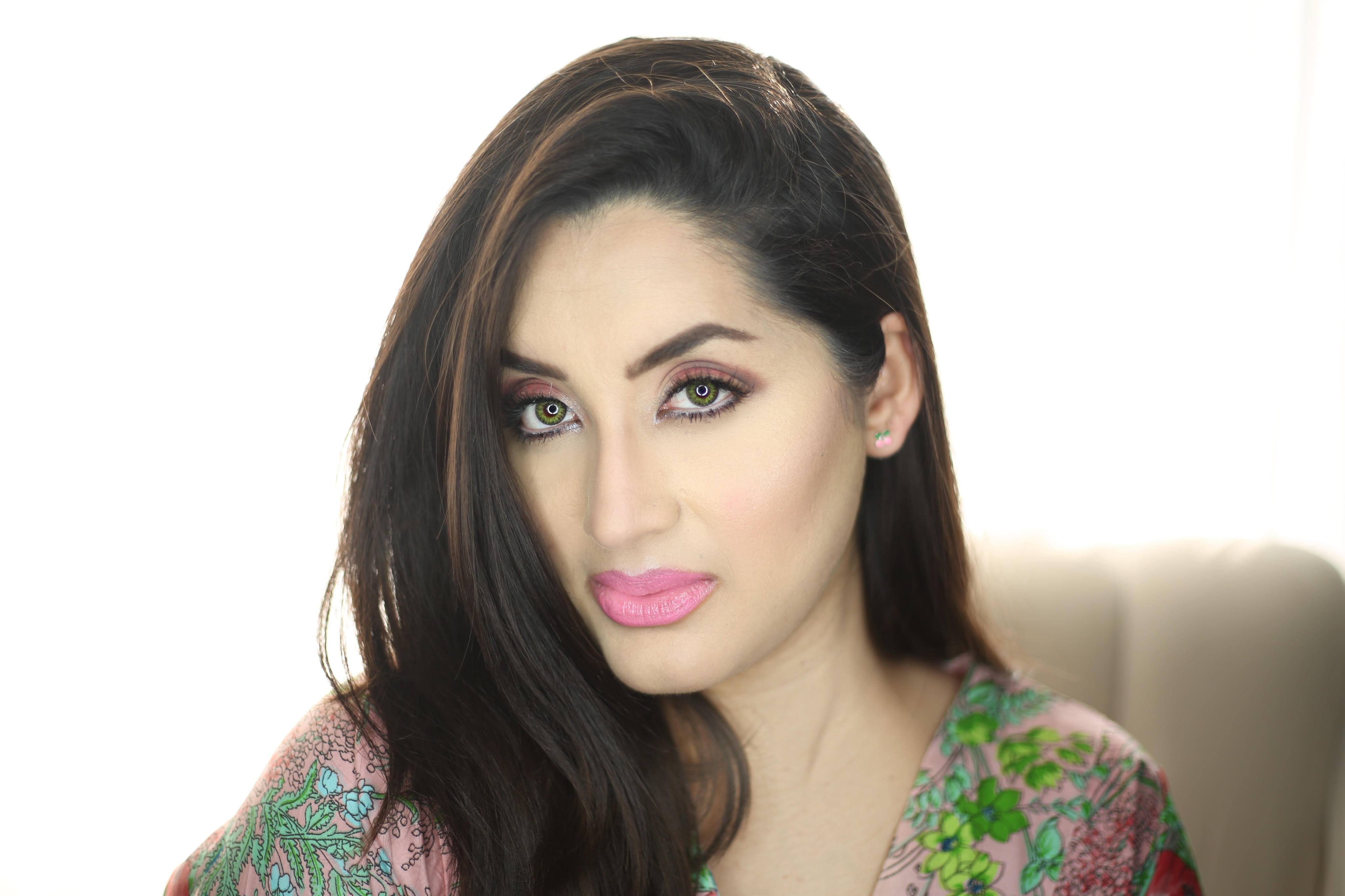 PEACHES & CREAM GIVEAWAY!!
JCPenney began opening Sephora inside their stores since 2006 and it has been a phenomenon ever since its launch. My partnership with Sephora inside JCPenney is to join TooFaced in its celebration of their newest collection- Peaches & Cream (sold exclusively at Sephora inside JCPenney and Sephora). As part of this celebration, I am giving one of my lucky followers a Peaches & Cream Gift Box. Aren't we all make-up lovers?!! See my Instagram post for details on how you can enter the giveaway! Be sure to share this with your friends and family! #SephoraInJCP #SoWorthIt
"In collaboration with Sephora inside @JCPenney"