There is nothing worse for a mom than to watch her cub in pain. Feeling helpless is not an option so here is an ear infection remedy you can perform in the comfort of your own home. This recipe is inspired by my mother who emphasizes on seeking a holistic answer rather than quickly running to the chemically enhanced medications. It has been proven in our family for a few generations but I still advise you to check with your pediatrician if this is a safe recipe for you to try on your little one.
What is an ear infection?
An ear infection (or otis media) is often present in children, although adults can have them too. Statistics show that 5 out of every 6 children experience an ear infection by the time they are 3 years old, according to NIDCD. Ear infections are painful inflammation of the middle ear. It is very common for ear infections to follow a cold, making the bacteria or other viruses stemming from the cold the culprit. If you prefer antibiotics over home remedies, then be sure to know that Otis Media does not benefit from antibiotics. In order to avoid an unnecessary use of antibiotics, it is important for clinicians to be able to distinguish between the type of ear infection.
Signs (not limited to these)
middle ear fluid
irritability
battling with the ear
fussy and over crying
loss of apetite
troubled sleep
fever
A simple homeopathic remedy:
Ingredients:
                                                  Garlic                                  Olive Oil (preferably organic)                           Dropper Bottle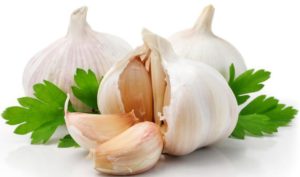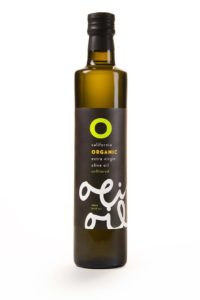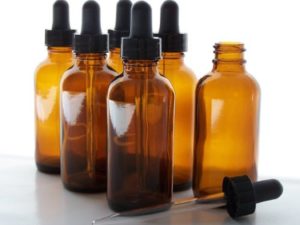 Recipe:
Heat up a small pan with 2 tbsp of olive oil
Simmer one clove of garlic in the heated pan of olive oil
Wait until garlic turns tan and somewhat crispy
Pour into the dropper bottle, using the dropper
Using the dropper, pour 2 drops into ear (repeat every half and hour if still uncomfortable)
Quick Tips on Preventing Ear Infections:
Breastfeeding
Proper bottle position
-position so that milk does not find its way back to the Eustachian tubes (semi-upright position is best)
Avoid secondhand smoking
-Keep child in smoke free environments
Proper Hygiene:
-Keep child away from other kids who are sick
Interested in more homeopathic remedies? Check out my Homeopathic Recipes page.
Disclaimer: My mother is not a doctor, nor am I so it is up to you to check with your pediatrician. Everyone is different, this recipe does not take into account any allergies, illnesses/diseases or any other conditions. Do your due diligence before implementing any recipe or remedy you read on the internet). The Center for Disease Control & Prevention recommend calling a doctor if a) the your child's fever exceeds 100.4°F b) if there is a discharge of blood or pus from the ears or c) if symptoms have become worse or have no improved.