Just in case you still haven't crossed off gifts for the special MAN in your life, I thought to share a gift guide for dads to help you out. Here are a few favorites that my husband Milad gladly enjoys and a few I have on my list to get for him. His three top favorites off of this list are:
1. JORD watch
2. Bead Oil  ( by Nativoa : an organic skin care line. A must try!!)
3. Jose Rosebrook styling cream. Don't worry mama, they also use safe & natural ingredients. So YAY for GREEN GIFTS!!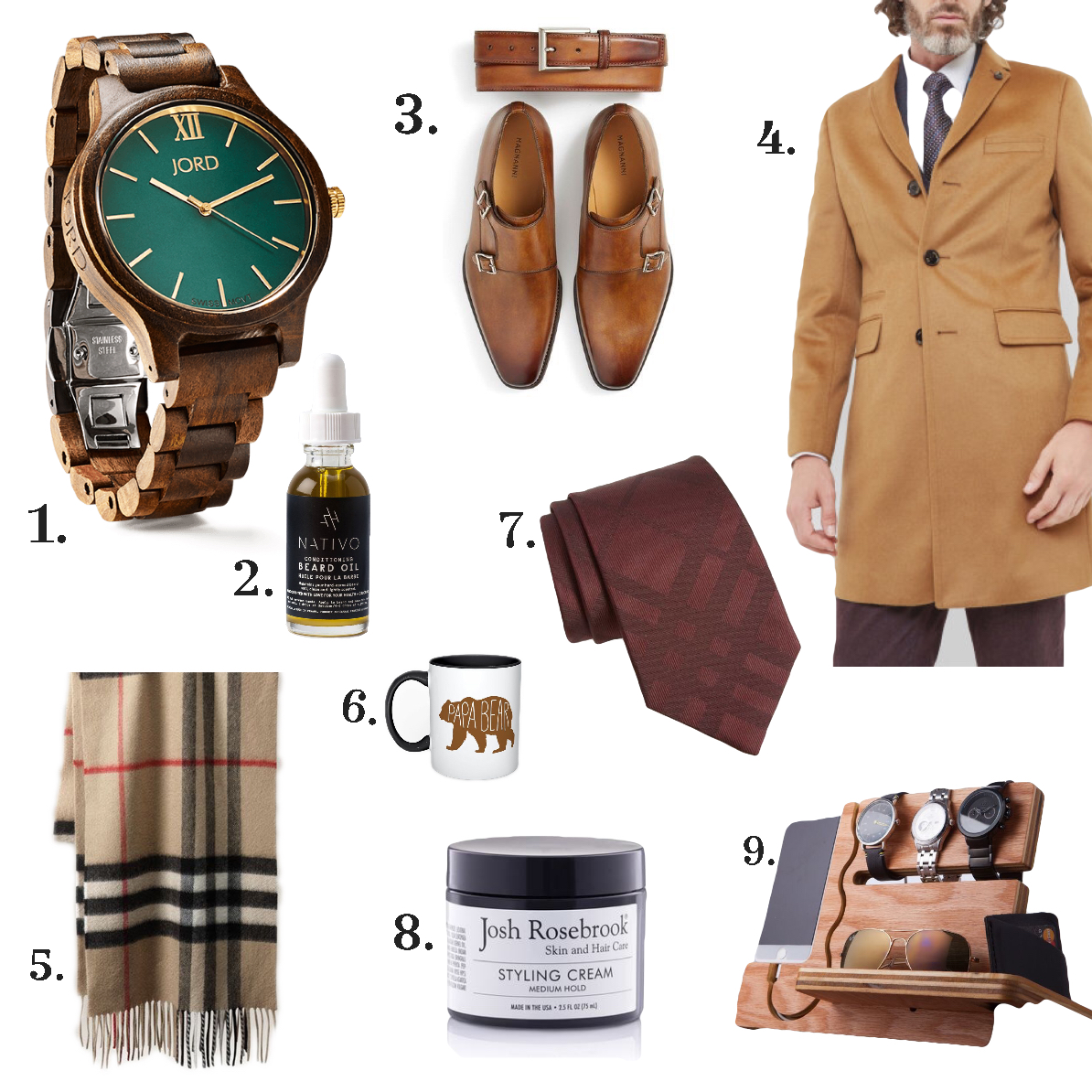 1. Wooden Wristwatch (JORD) | 2. Nativo Beard Oil | 3. Magnanni Monk Strap Shoe & Belt | 4. Ted-Baker Overcoat | 5. Burberry Check Cashmere Scarf | 6. Papa Bear Mug | 7. Burberry Clintie Tie
| 8. Jose Rosebrook Styling Cream | 9. Watch Dock
Milad is a watch fanatic so he knows when he spots a good one. This is the perfect men's watch for the modern guy. It is perfectly weightless while still giving off a powerful look. He cannot deal with a rough and tough band since he is behind the computer all day working and typing away. Which is why he chooses to wear this more often as it is made out of wood yet so gentle around your wrist. They also have wooden wristwatches for women too, just click here.
This post was sponsored by JORD Wood Watches