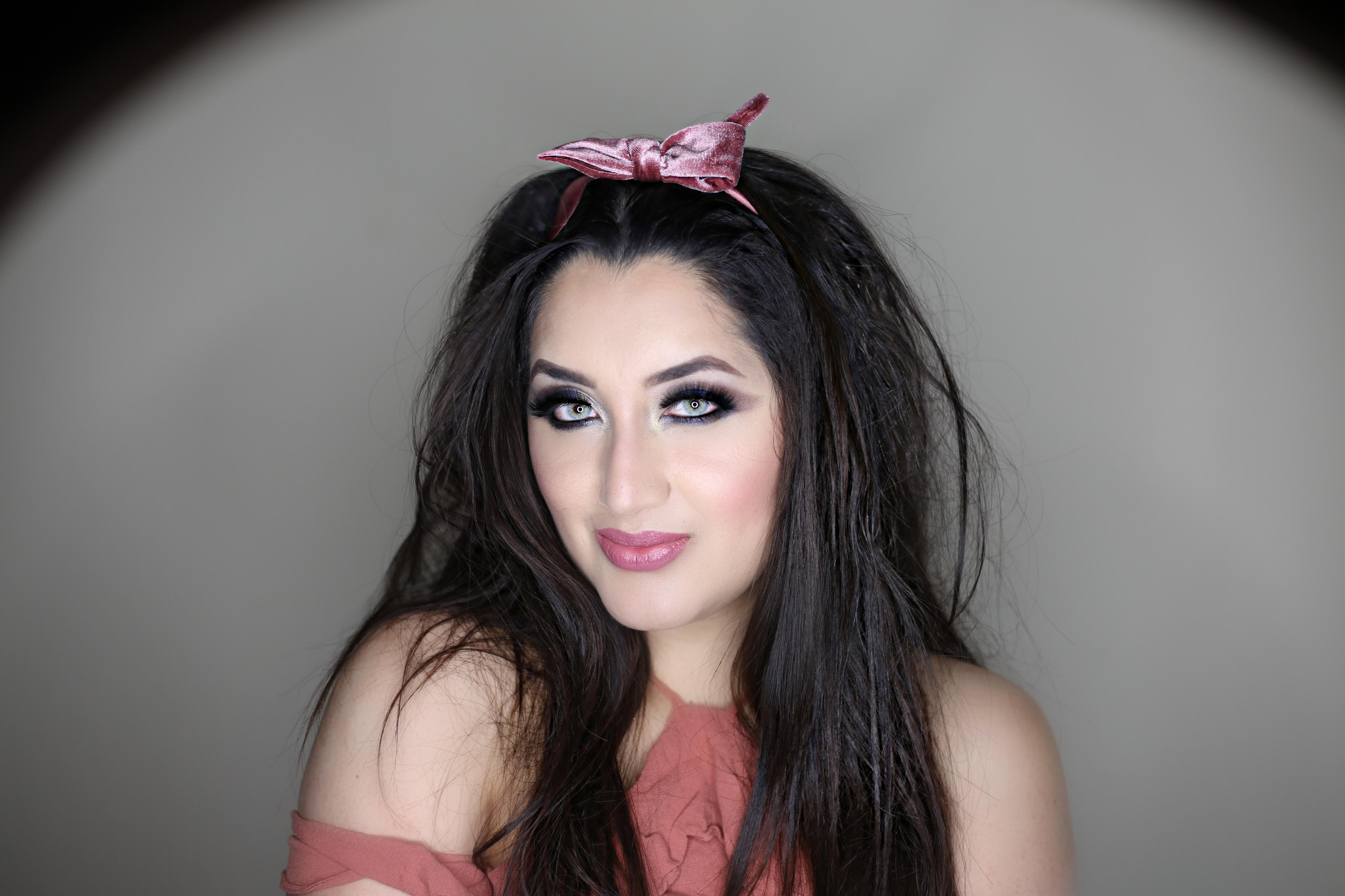 December is my favorite month, because the air gets magical and not only because of the holiday spirit but also because IT'S MY BIRTHDAY month!! Woot Woot! I was born on a cold fuzzy day I guess but darn I am glad I was, I get so many presents this time of year it's insane. So blessed from above, thank you lord!!
This time of year brings in all the memories of the past year and helps me evaluate what I would like to achieve in the New Year. I have many goals on motherhood, running a business and on my personal self-development. One thing in particular; TRY NEW THINGS!! I want to step out of my comfort zone, I've been hanging in there for way too long. So as a prerequisite of that particular goal, I thought of trying a dark and bold look for my holiday vibe!! YAS!! Urban Decay got me covered when it came to this leap of faith – THEY CAME THROUGH with their new palette: the Distortion Eyeshadow Palette (sold at Sephora inside JCPenney). I used this palette to customize my own trippy duotone shadows; the combination is insane and bold which makes it perfect for this season.
At the end of this post, I will give everyone a chance to win their very own Distortion Eyeshadow Palette from Urban Decay. You must enter via my Instagram post and one lucky winner gets it all to herself!! Yay!!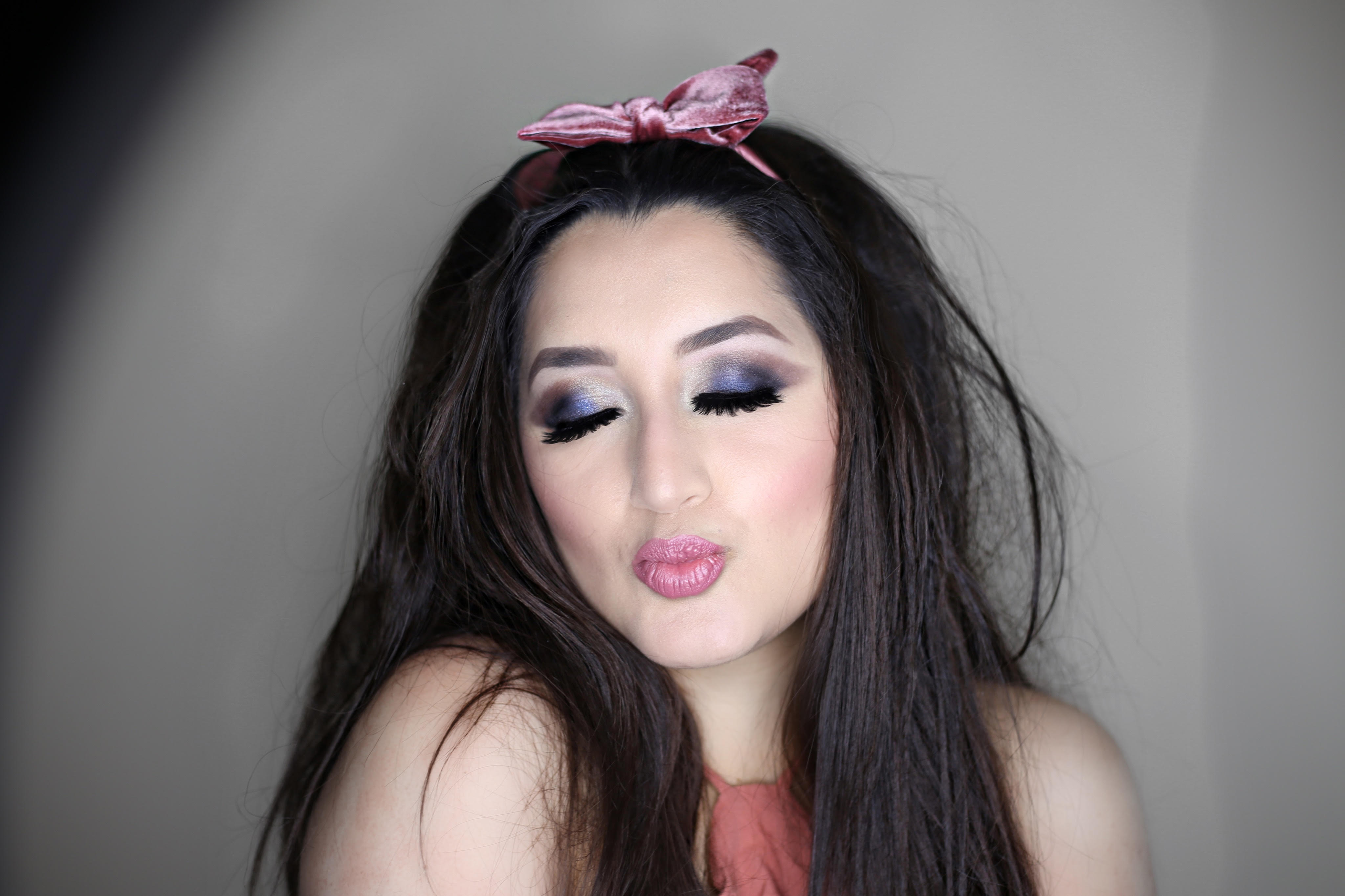 Here is what I used from the Distortion Eyeshadow Palette and some other Urban Decay Products to achieve the bold eyes: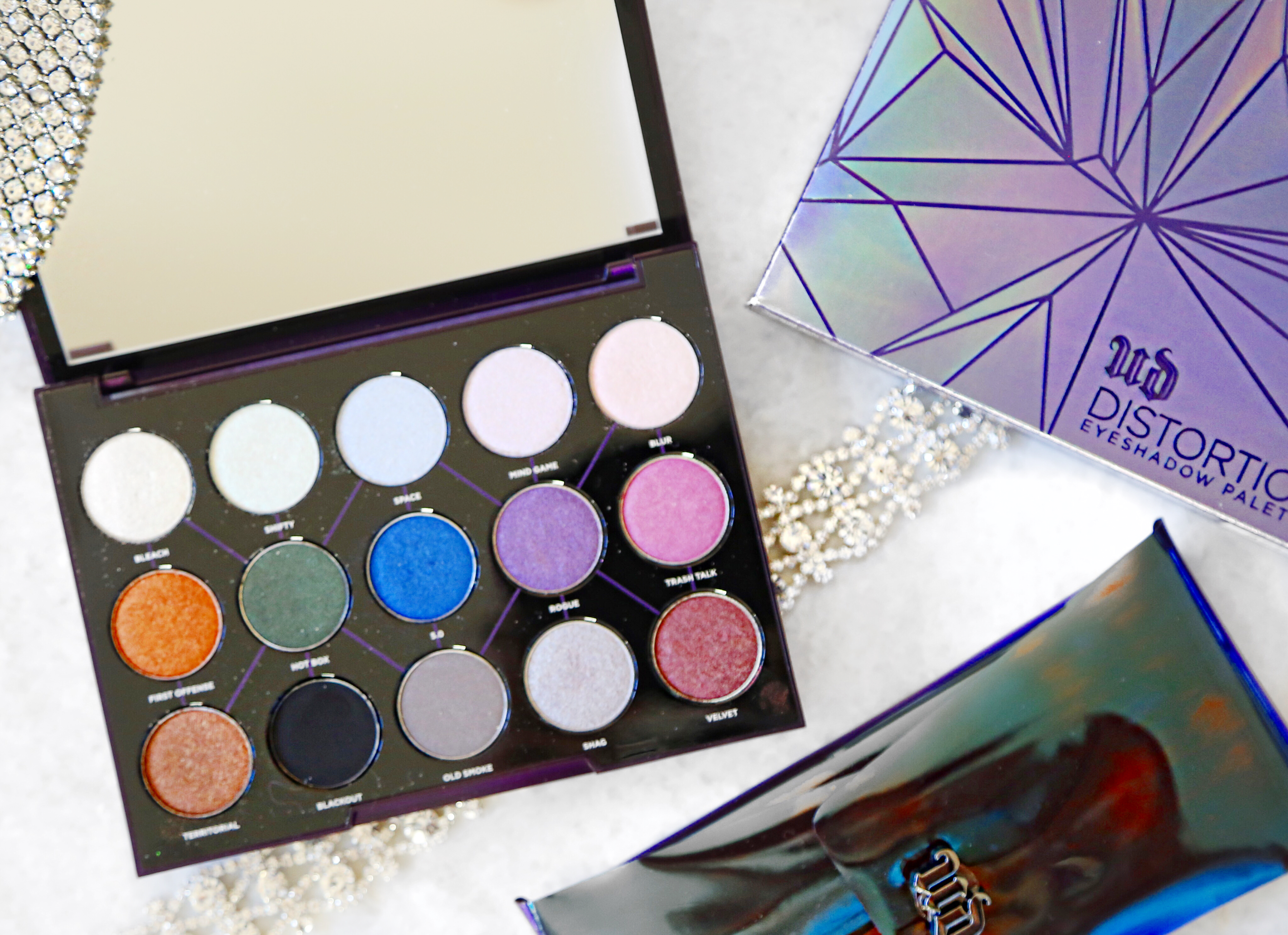 Eyeshadow Primer Potion

All over lid

First Offense

Apply on crease
I extended a little to give a cat-eye with the shadow

Blackout

Blended in this deep black from outer corner into the creaser and the outer half of my eye
I also added this to create a dark liner close to my bottom lash line

Shifty

Blended in some of this sparkly lime green onto my inner corner going into the dark shades

Bleach

Dapped a little into the inner corner of my eyes

5.0

To achieve that drama, I damped this magical royal blue on the middle of my lid, blending it both ways- to the outer and inner corners

Blend blend blend

I blended them all together while maintaining that stretch to form a cat eye

Zero: 24/7 Glide-On Eye Pencil

To complete the dark eye look, I put on this black eye pencil, outlining my lower lash line

Lashes: Troublemaker Mascara

I used this mascara to blend in my lashes to my falsies

Lips: The Ultimate Pair/ Backtalk and Rush

I outlined my lips first with Rush and put a coat of Backtalk all over

To complete my look, I sprayed UD All Nighter, a long lasting makeup setting spray
AND VOILA!!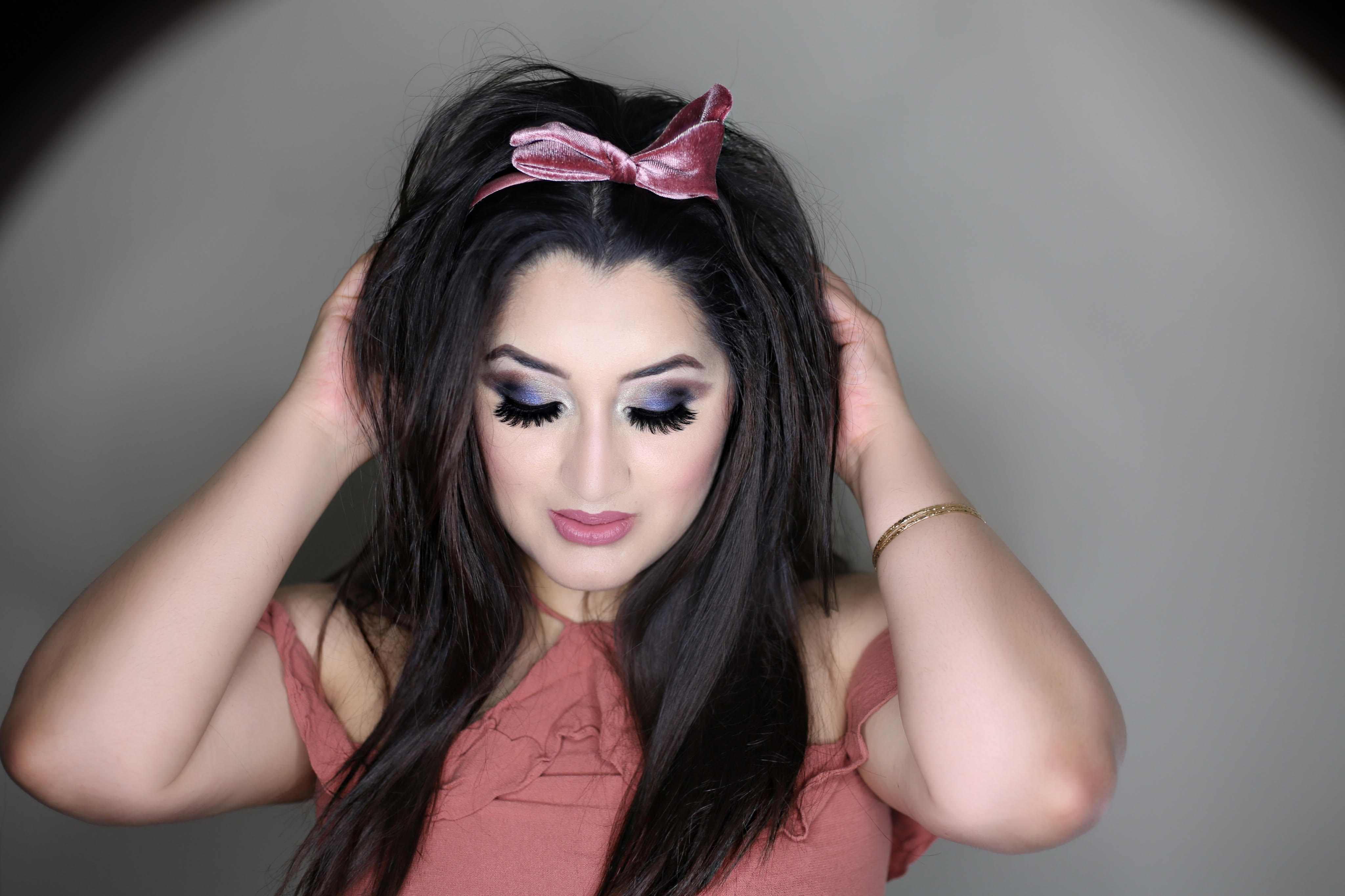 Here are my current favorites from Urban Decay: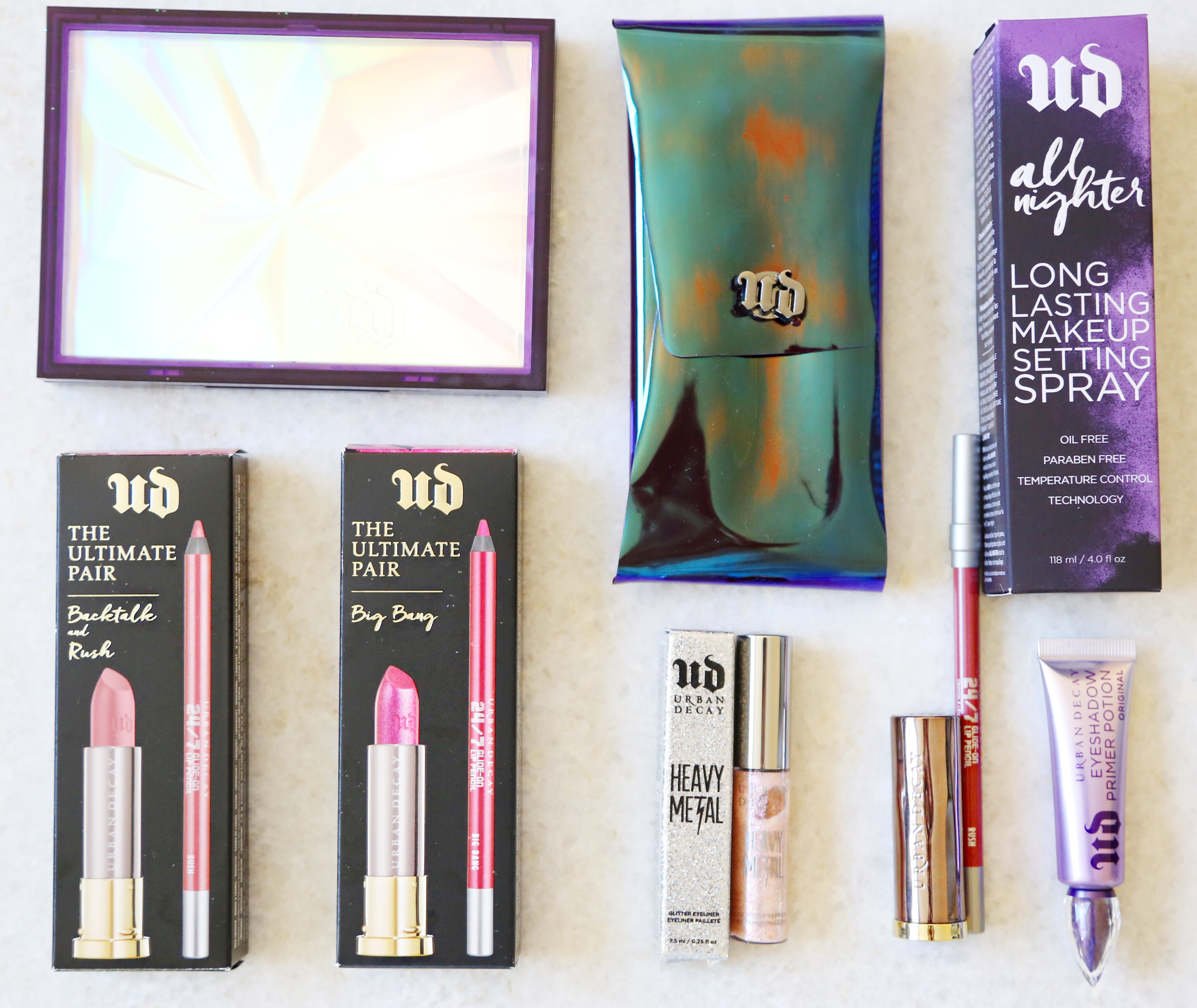 To enter the giveaway, you must follow the rules on my recent Instagram post! Good luck everyone!! Xo
Happy Holidays
xo
In proud partnership with Sephora inside @JCPenney. #SephoraInJCP #SoWorthIt
Fun Fact: JCPenney began opening Sephora inside JCPenney stores in 2006 and the launch has turned out to be a huge hit!! Now you know where to find your latest fashion and beauty finds: visit a JCPenney near you.