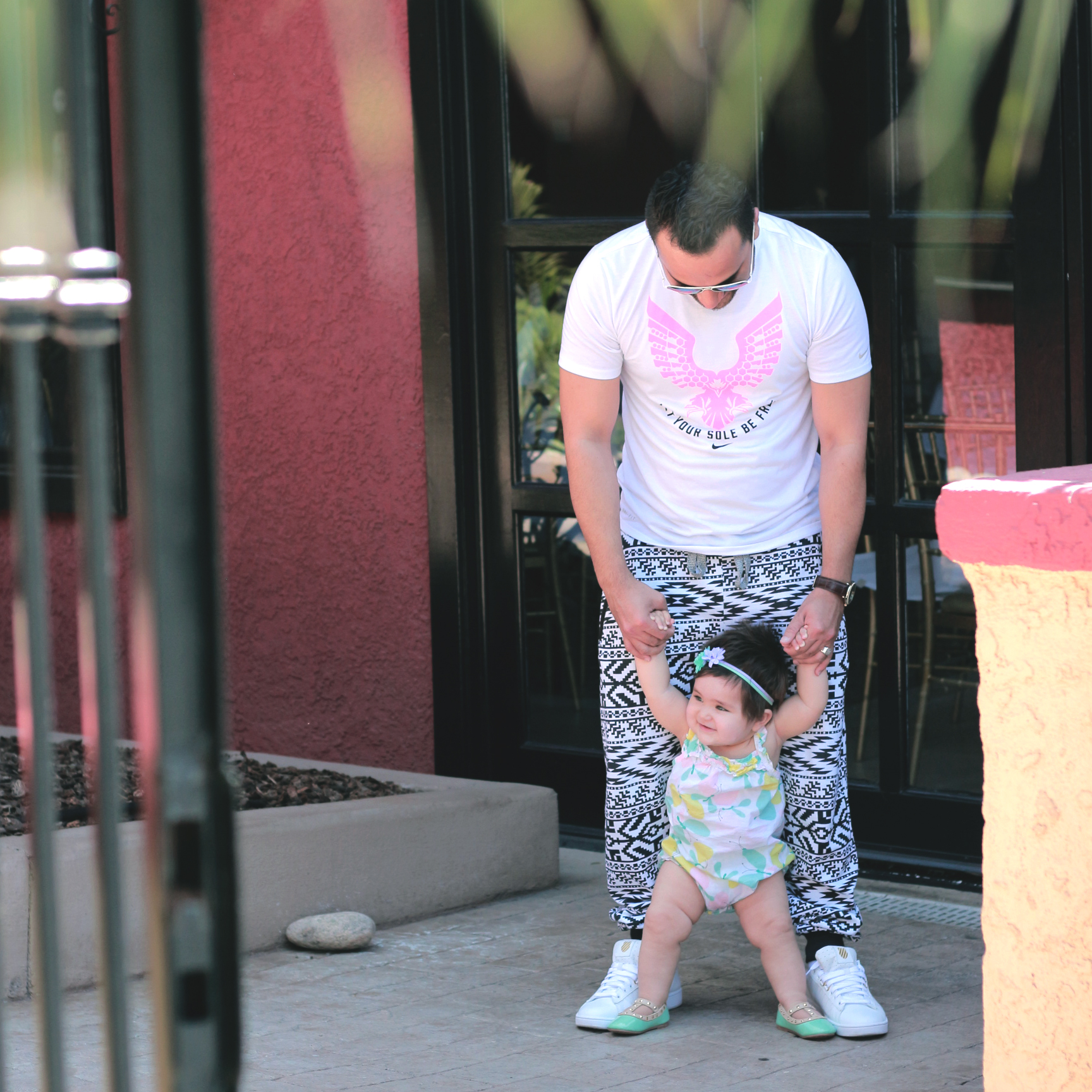 Happy First Father's Day Milad and to all the lovely  men out there raising strong and independent little girls and respectful little gentlemen. We need to celebrate you for taking a significant role in the lives of our young because they are the future of the world. With all the heartbreaking news we are constantly hearing from around the world, I think today we should celebrate a little extra to those who make an effort each and every single day to raise better human beings.
Today was a little emotional  for me because it is truly the first Father's Day I have had the privilege of celebrating my entire life.  I cut my trip to Toronto short to ensure I am home in time to celebrate the father of my child. I appreciate Milad so much. He sets the right example to Surah and never seizes to inspire me. Daddies are so important but I feel that too often they are  undermined or not given as much importance. So today I wish my hubby and all father's out there a wonderful Happy Father's Day.
I wanted today to be intimate and personal so it was just the three of us the entire day. I made breakfast in bed (gosh, I was so in the moment that I forgot to take a photo with my camera but I swear I snapped it which is why you should add me on Snapchat because I never miss sharing a moment on that thing, it's addictive!! --> "SadiiTarin"). We then went for a walk enjoying the beautiful weather at Laguna Beach and our day ended with tasty Afghan cuisine at Mirage Restaurant. I ordered all of Milad's favorites; Qabli Palaw, Mantu, Ashak, Shola, Bolani & Ferni. Surah loves Afghan food, she enjoyed her small bites. It's the simple things in life that make it wonderful.