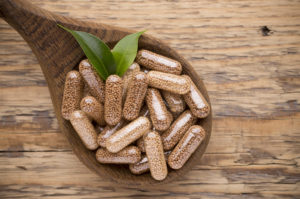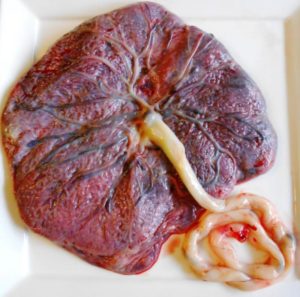 There has been much buzz in recent years about placenta encapsulation and its core benefits. Celebrities from Kourtney Kardashian to January Jones have shared their pro-placenta stories with their wide audiences throughout social media and expressing how they have benefited in numerous ways.

What is Placenta Encapsulation?
Now many out there may not entirely know what it truly is, so here it goes. Your placenta is the organ that surrounds the fetus throughout pregnancy. It allows the exchange of nutrients, blood and waste with the mother. So placenta encapsulation is the practice of eating your placenta after it has been steamed, dehydrated, grounded and finally put into pills to consume.  Some consume the pills directly while others mix it into shakes for instance. Mamas who have tried them claim you barely taste it, and it is an easier way to consume.
According to Placenta Benefits, placenta encapsulation has the following benefits:
contain your own natural hormones

be perfectly made for you

balance your system

replenish depleted iron

give you more energy

lessen bleeding postnatally

 shown to increase milk production

help you have a happier postpartum period

hasten return of uterus to pre-pregnancy state

be helpful during menopause
My Thoughts:
At first glance, all those benefits really sell you on this practice or you may think, darn it, I wish I knew this before having my placenta discarded. What a waste!
Well no, it is not really a waste. You should know that those benefits are claimed mainly by mothers who have actually practiced this and had a good experience. However, there is also another group of mothers who had a horrible experience, but their voice is not represented fairly well in the marketing of this practice. For example, Nancy Redd a best-selling author explains how she regrets eating her placenta after having a tabloid-worthy meltdown. (Read full article here. )
Now is it just a celebrity trend or is there really some truth to it? I believe no one can really answer that because there is a lack of sufficient clinical and scientific evidence to support the practice as either safe and worthy or otherwise. And that in and of itself, is enough of an answer for me. Maybe one day when we really have hard evidence, then we can reconsider but until then my placenta was rightfully discarded 🙂