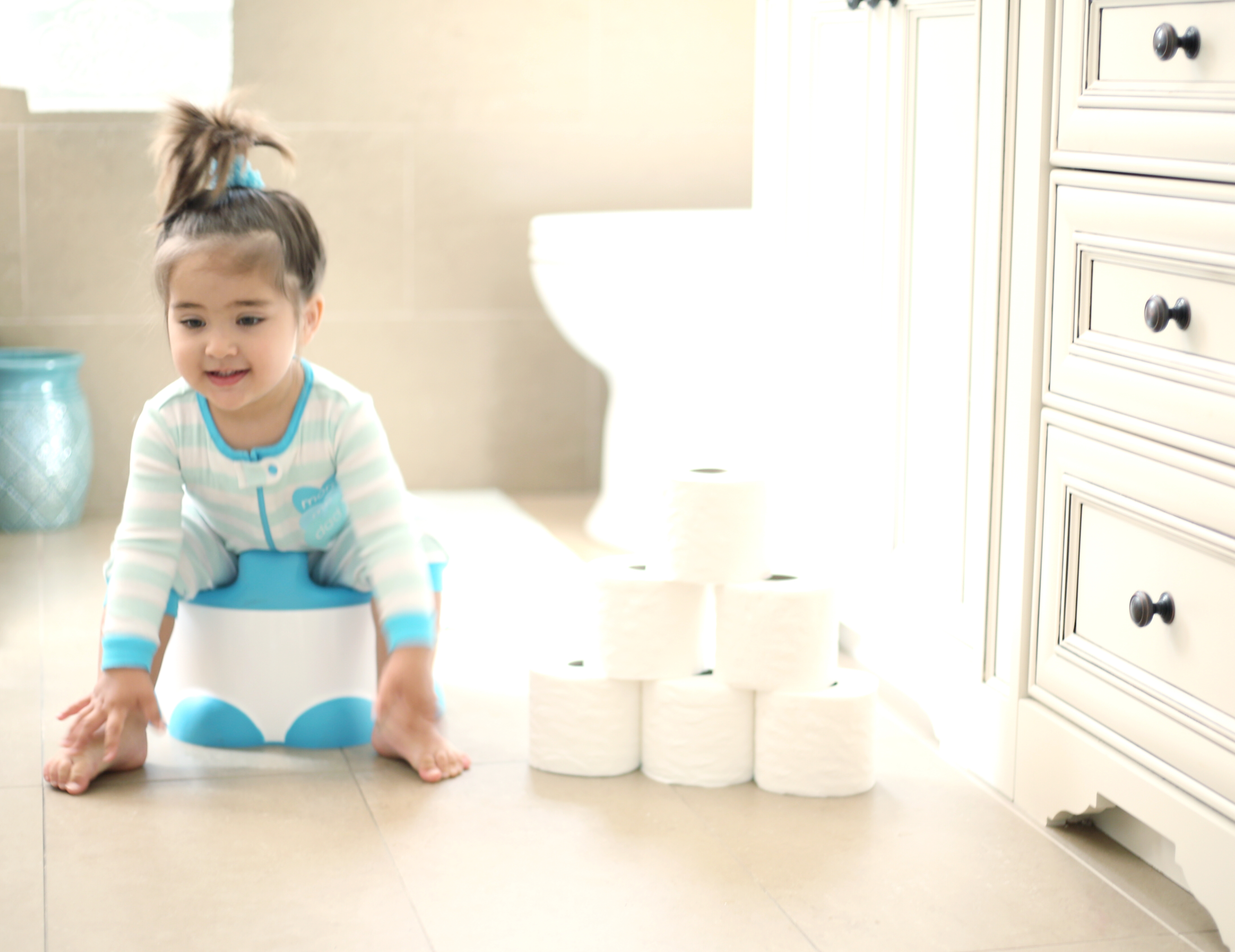 Potty Training with Bumbo  
Potty training has officially begun at the Alemi residence. Mama is super happy about it because it only means more independence for Surah and less work for mama, especially with the arrival of our son in a few weeks. This topic is something I've been concerned about for a while. I started helping her be more conscious of using the potty around 18 months. She realized she was doing "poo poo" but would be very shy and sensitive about it. So I gave her a break and occasionally give the topic attention again when she was more comfortable and ready. Now at 22 months, she is finally intrigued to use the potty, but not just any potty, only her Bumbo Step n Potty (as shown in photo). (COUPON CODE:  BCARES20)
Here are some steps I've followed to begin potty training:
The Right Potty:Compare a few and choose the right potty! I really like Bumbo's Step 'n Potty for three reasons:

It grows with her: it can be used as a potty trainer and a toilet trainer
It converts into a stepping stool
The seat is cushioned well so it's soft to sit on, unlike some others that are hard

Introduction: I introduced the potty to Surah, so she becomes familiar with it and has an idea of what to expect. I let her touch it, play with it, and explore it.
Discuss: Talk to her about using the potty and begin associating "pee-pee" and "poo-poo" with the right course of action (literally, when I catch her doing it, I would use those words to make her aware of what she is doing)
Patience & Signs: Be patient and watch for signs. I began at 18 months but she was not into it. So I gave her a break and started back in a couple of weeks and still she showed no sign of interest. This is definitely something I do not want to force upon her as it will be seen as stressful and possibly traumatic. And eventually, now at 22 months she is more open to the topic and methods.
Demonstrate Methods: I made going to the potty a part of her daily routine. Every two hours I would call out, "Surah, potty time" and in time she knew what to expect so she would run to sit on the potty. This is more about developing expectation and building routine and not so much about whether she actually had to go or not. We are currently trying to master this where she will eventually know the difference between REAL potty time and where she needs to go to conduct her business.
I am hoping we can get a smooth routine in by the time her brother comes in, it will make everyone's life much easier! Wish us luck!!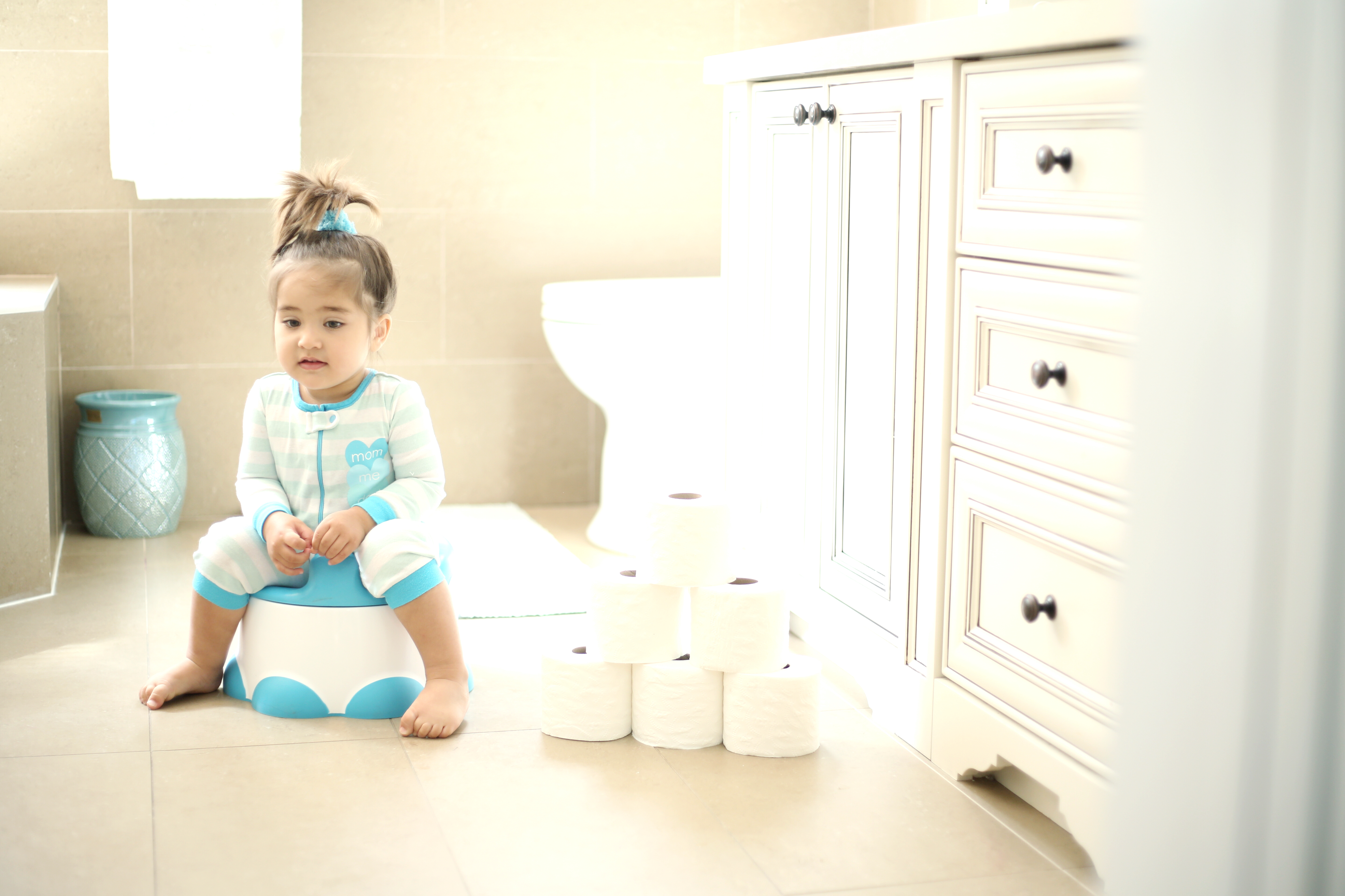 PS: We love and enjoy the Step n Potty so much that we cannot wait for her brother to use Bumbo's Floor Seat. I know Surah will love watching her brother safely sit around her while she entertains him. I can only imagine how helpful it will be for me to get some work done while these two play together, thanks to the floor seat.