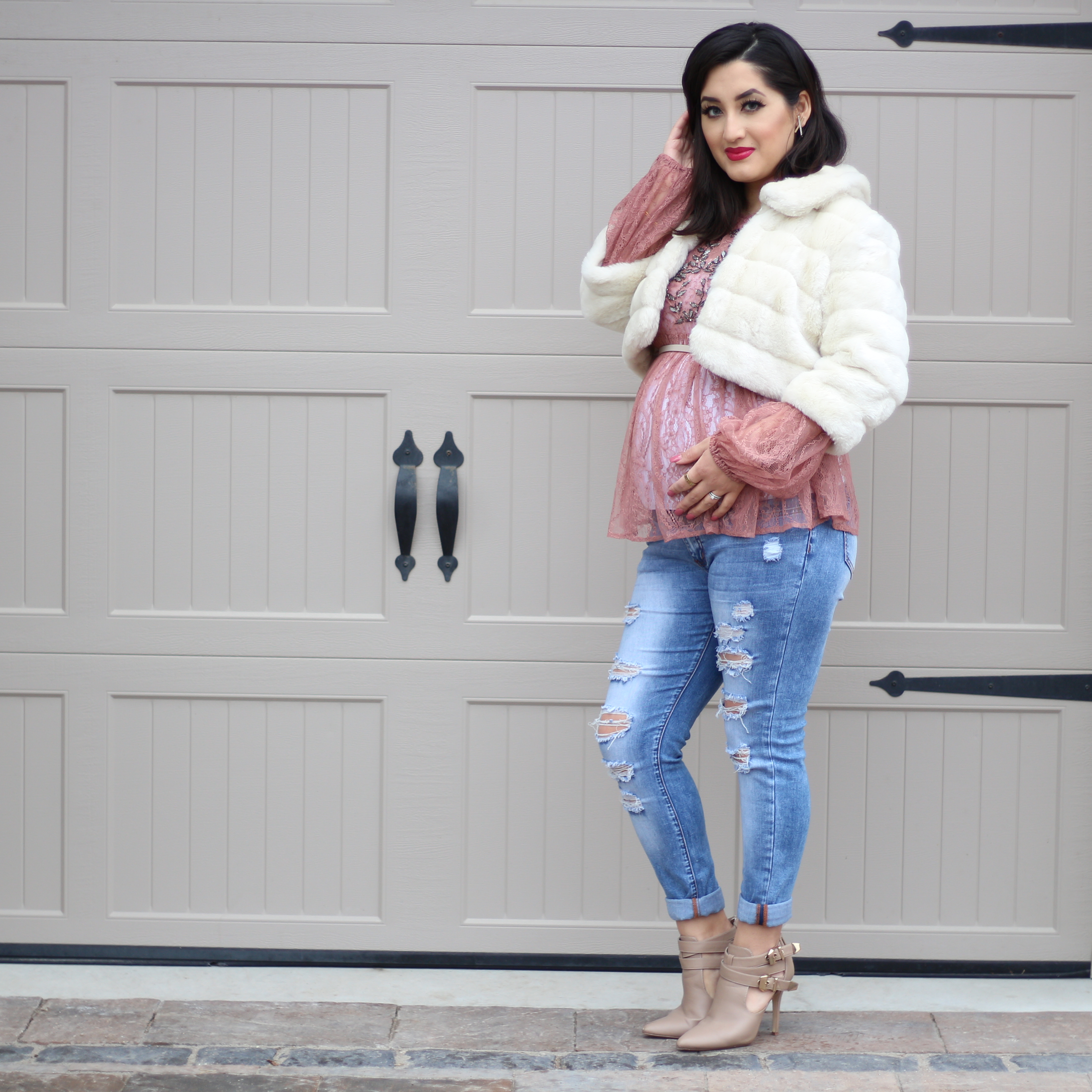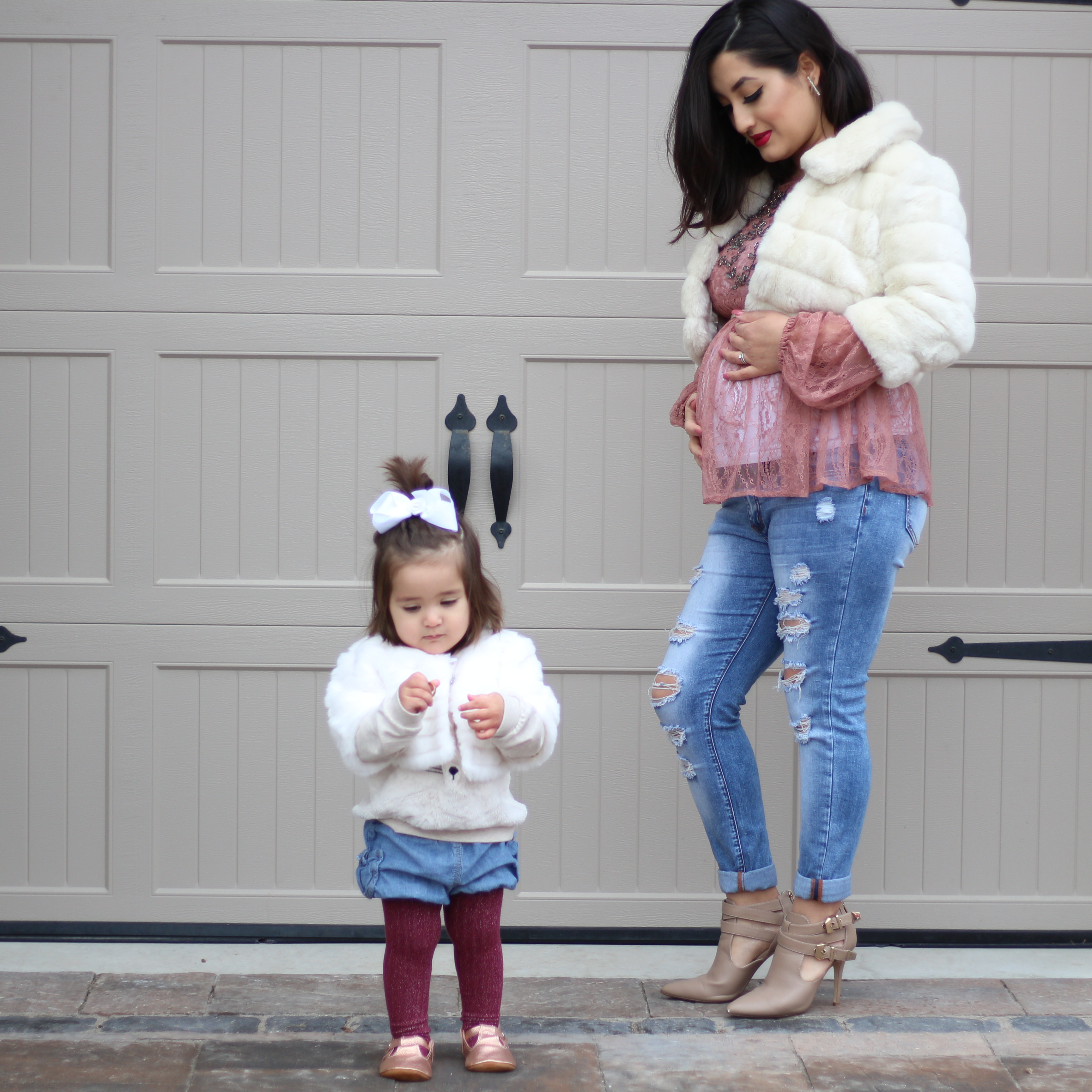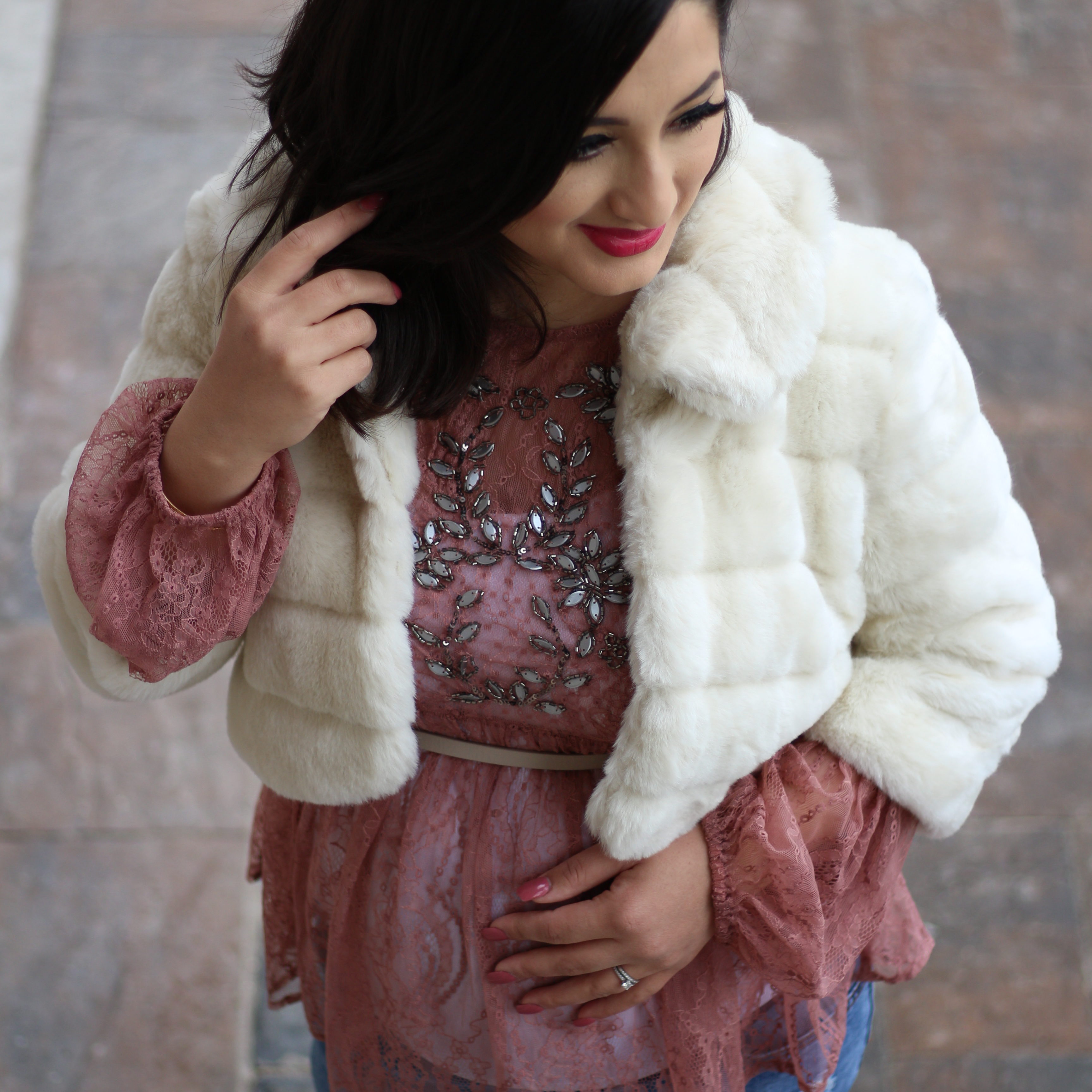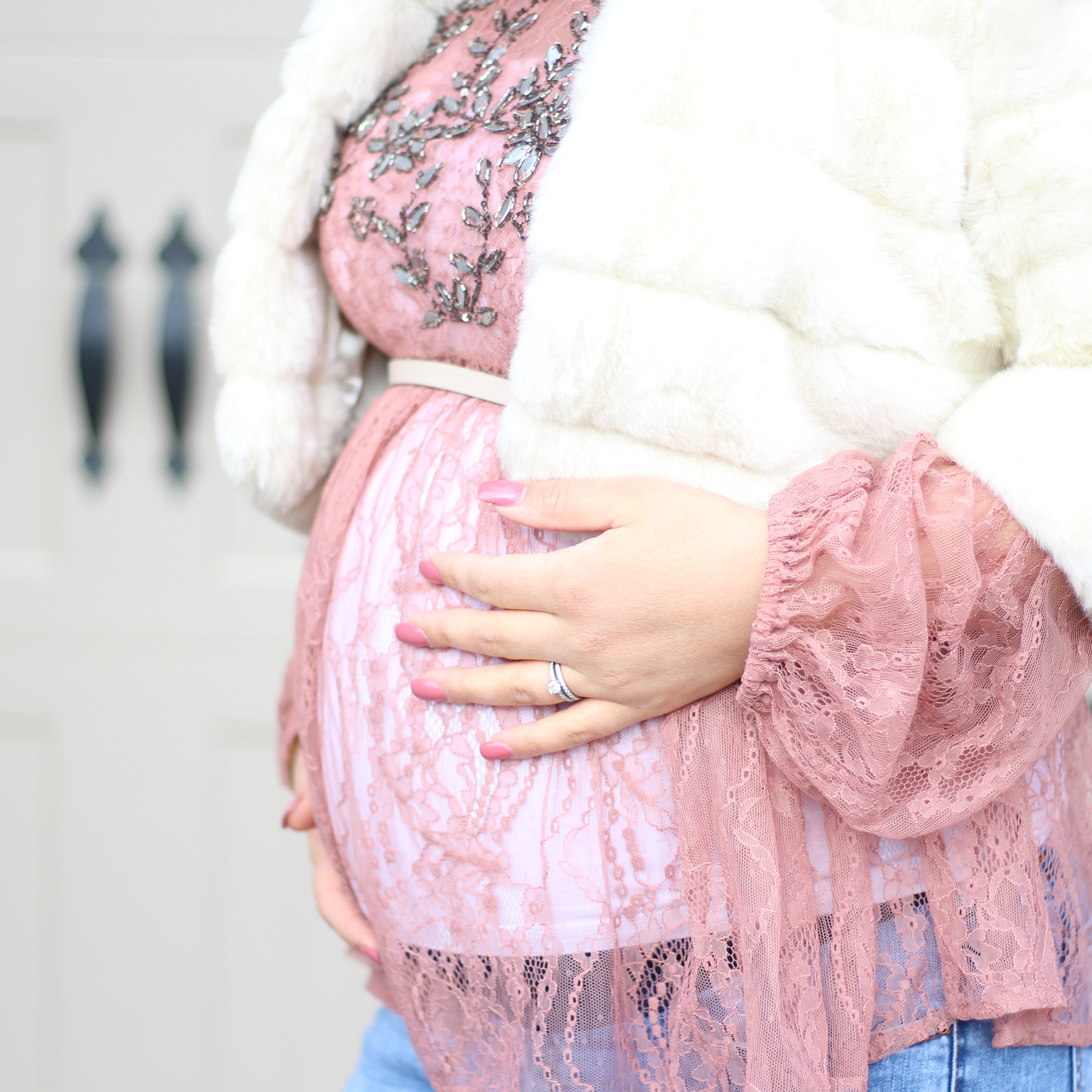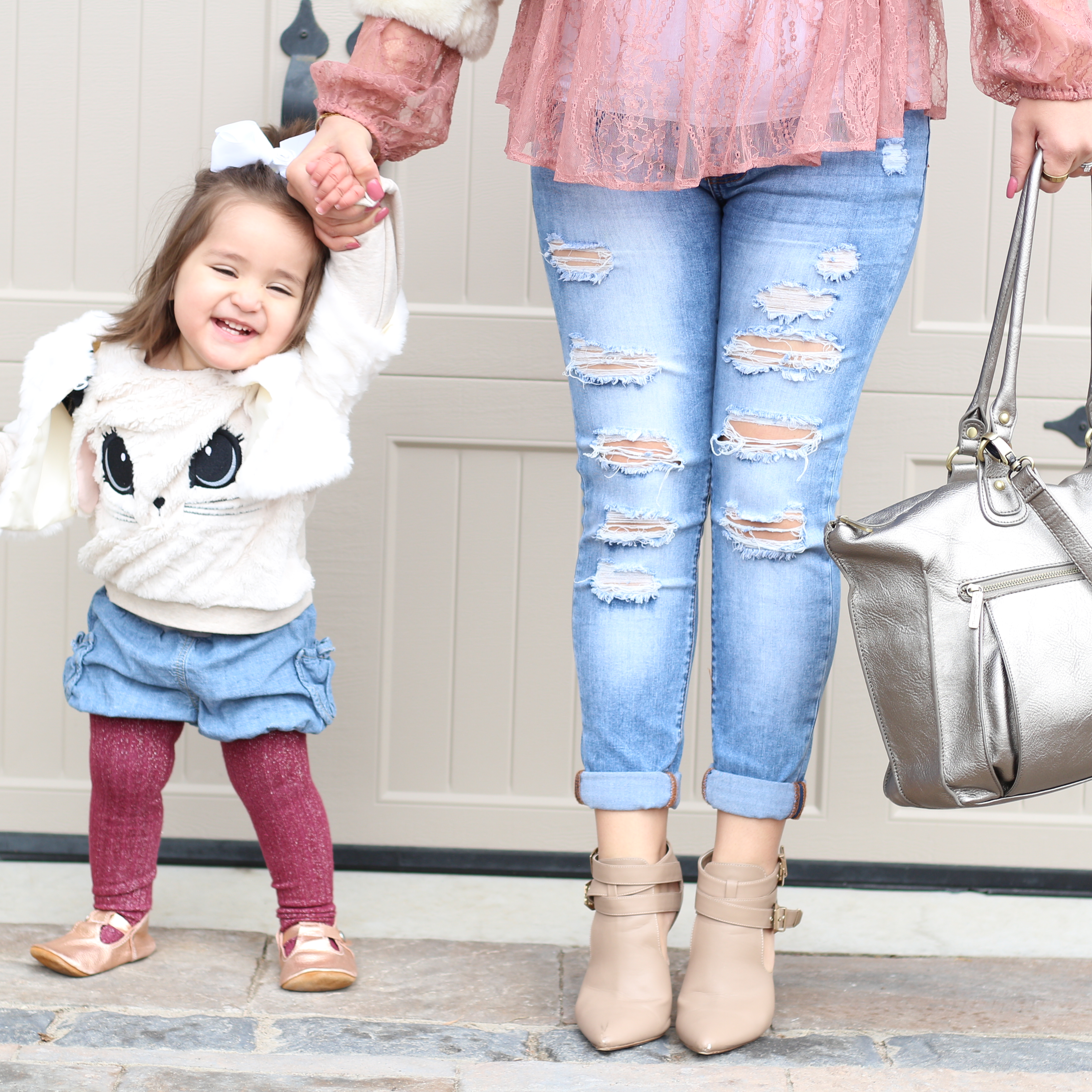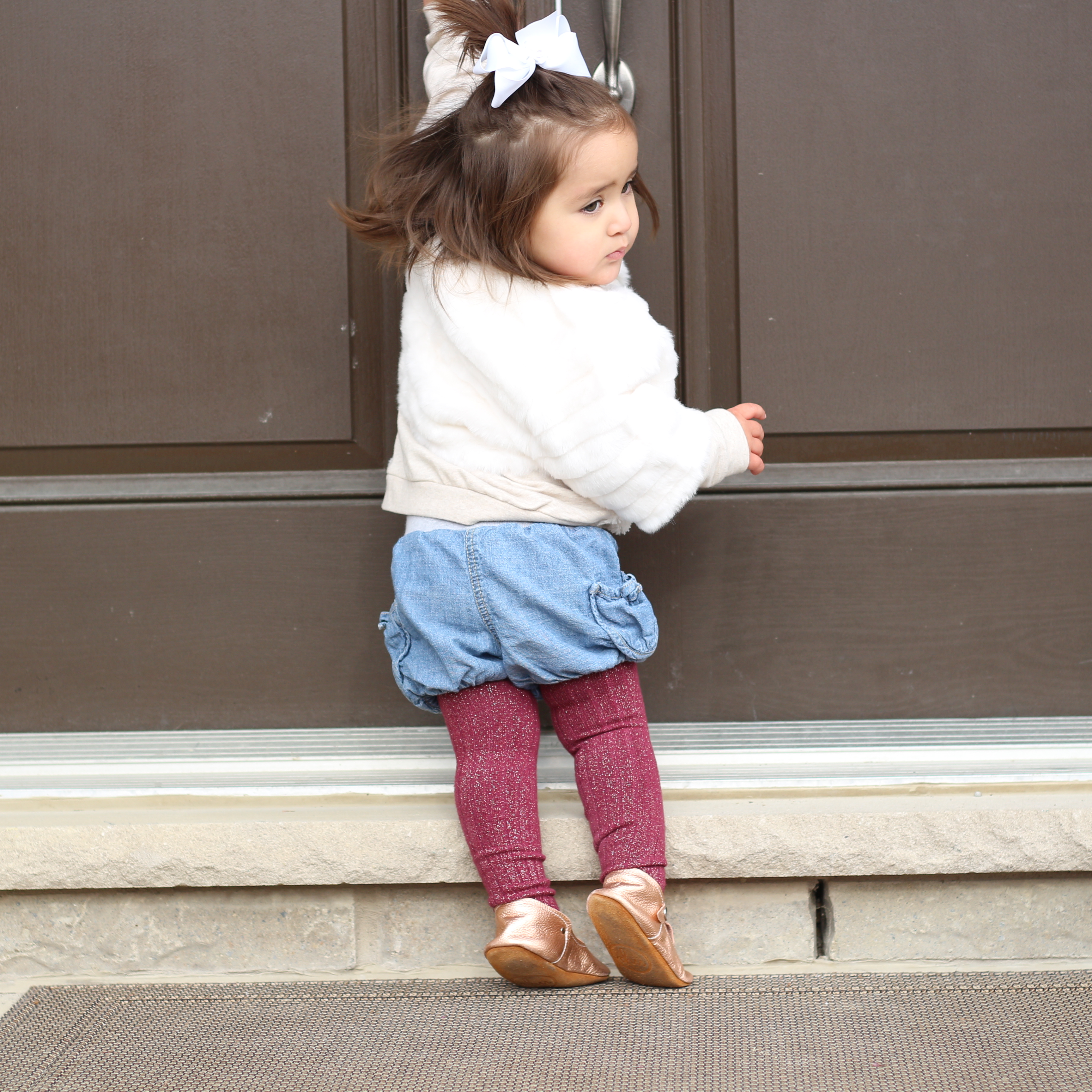 Maternity Jeans : PinkBlush | Diaper Bag: Newlie | Surah's Stockings: Collegien | Surah's Shoes: Mon Petit Shoes 
I am SUPER excited to be sharing this news with you all. Baby number 2 is on its way!!! (Insh'Allah). And no, this baby was no surprise. We had it planned so we were thrilled to find out we had finally SCORED!! (Allahamdulilah). We wanted to have a small age gap so they can grow closely together and have all the noise, mess and tiring years concentrated into one short period of time. I have been focused on helping Surah become more independent which will allow for a smooth transition by the time the newborn joins us. I even plan on facilitating potty training with Surah depending on her readiness physically and emotionally. 
I find this pregnancy is completely different from my first. During my first trimester, I had morning sickness every. single. day. morning. and. night. (That explains why I have been MIA) but with Surah, I had a very easy first trimester. I feel like I showed quicker in this pregnancy than my first, and have gained more weight although I have a pretty good healthy diet. With both pregnancies, I noticed occasional and random breakouts, especially when my sleep suffers from pregnancy insomnia. But with both pregnancies, I haven't had a real craving. I do not crave anything particularly sweet, salty or spicy. I eat what I can as long as it's healthy. Oh & one more thing, I can only eat in small portions (almost half of what I would normally eat) as I get full very quick this time around so I end up having 6-8 small meals/snacks throughout the day to keep up with my nutrition. 
I will not lie, I am a little nervous having another baby so soon. But I feel confident our new little addition will complete our family and bring so much joy, especially for Surah who will have her very own little bff to play with. Milad & I are eagerly looking forward to this new chapter in life. We will be sure to share it with you all.