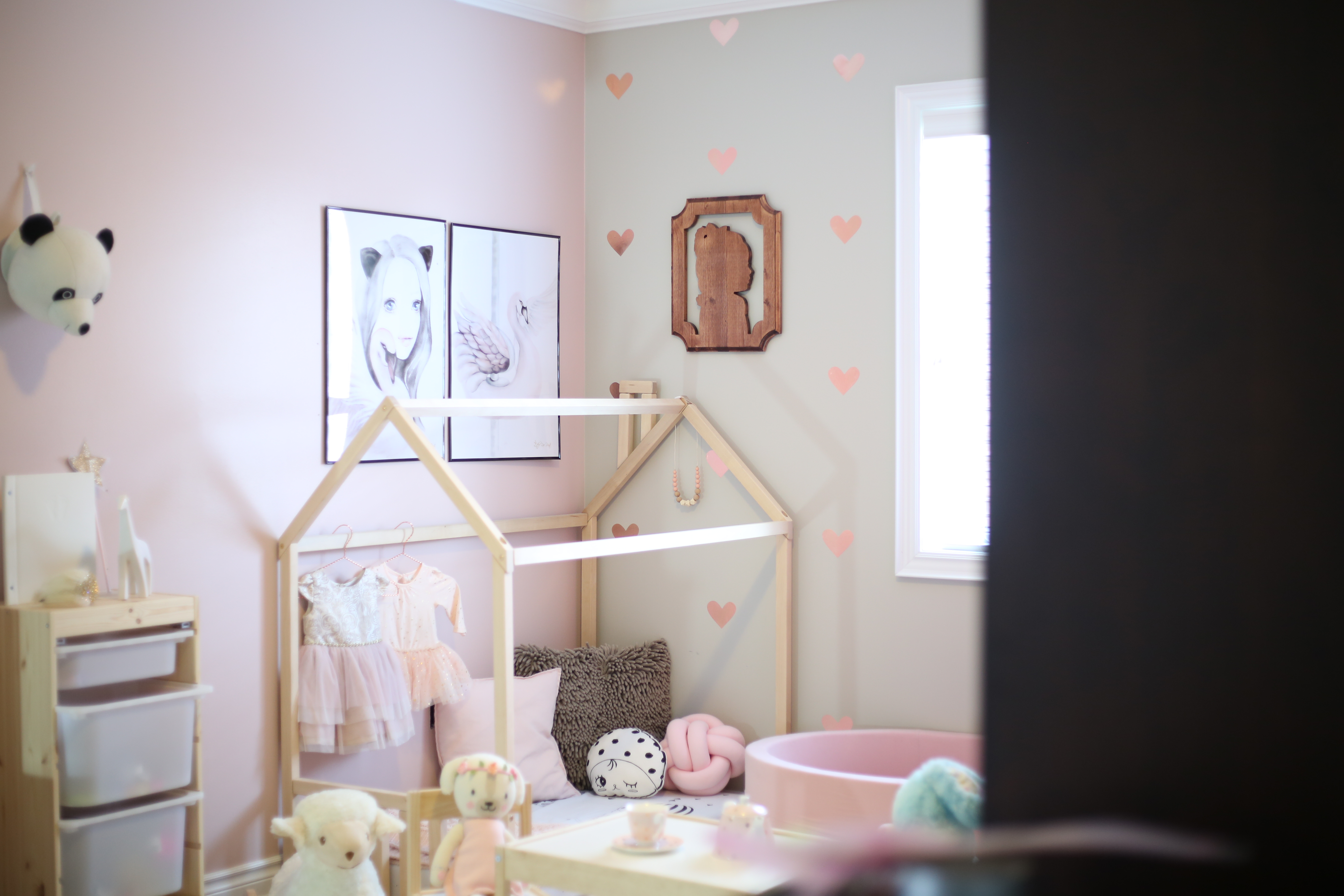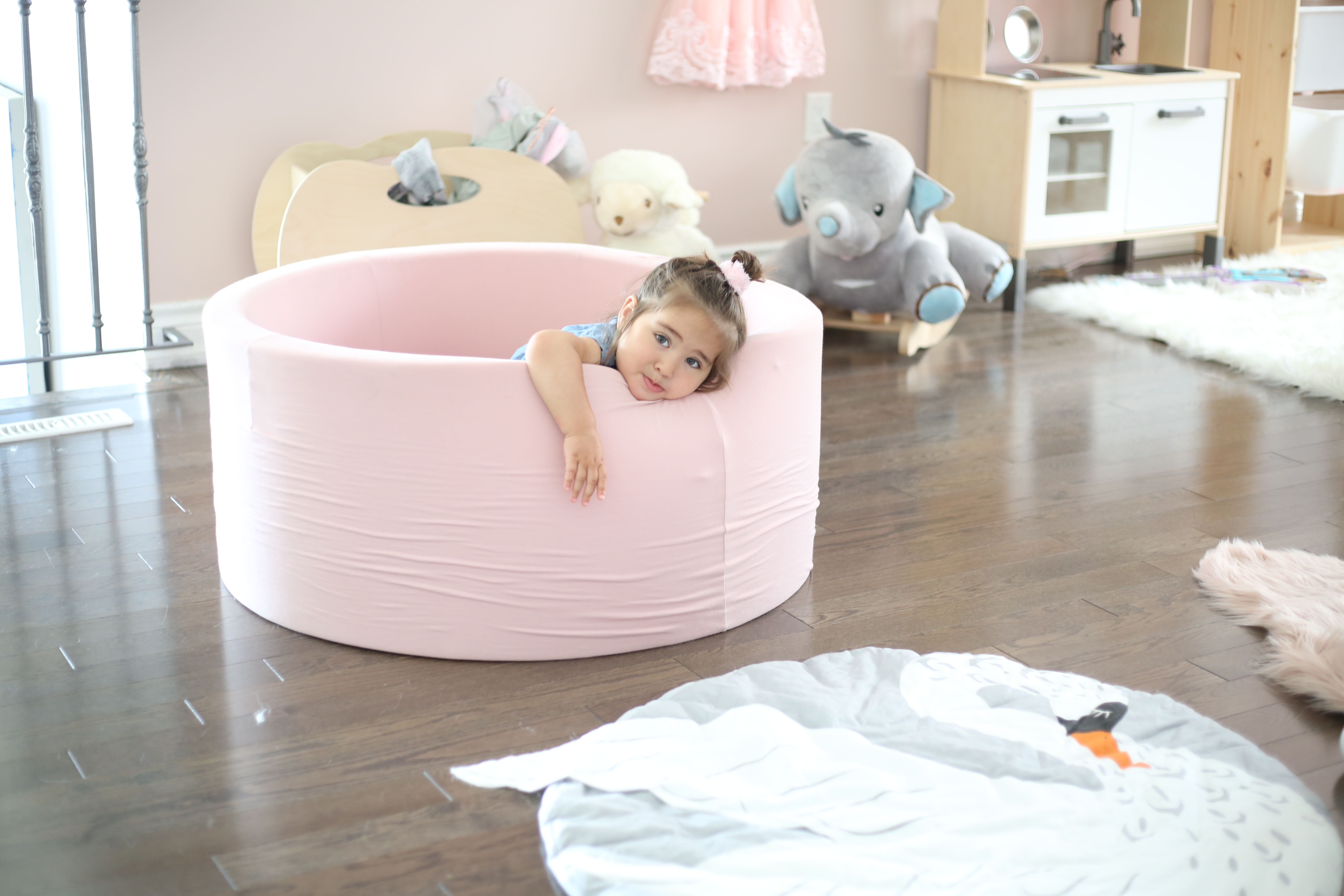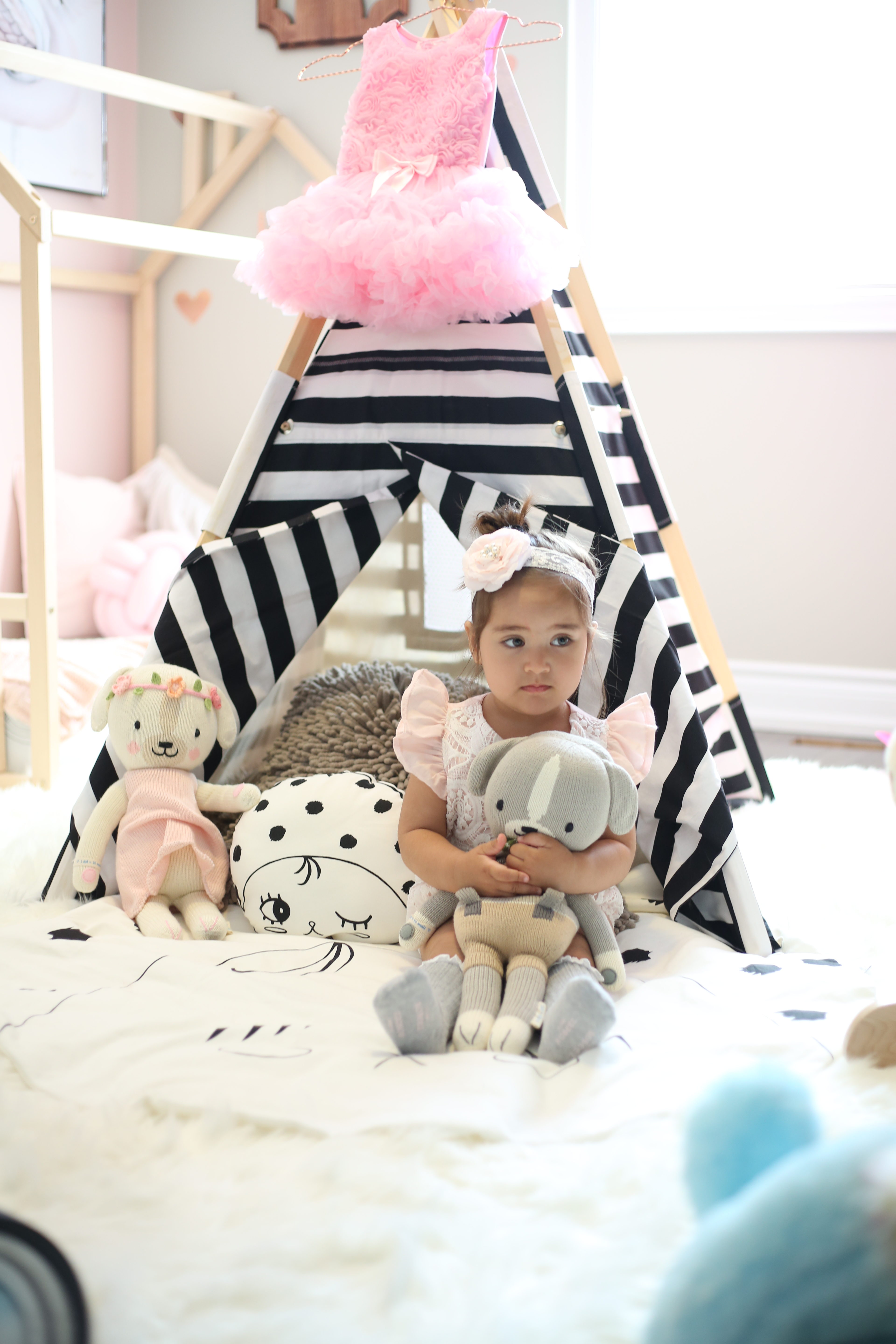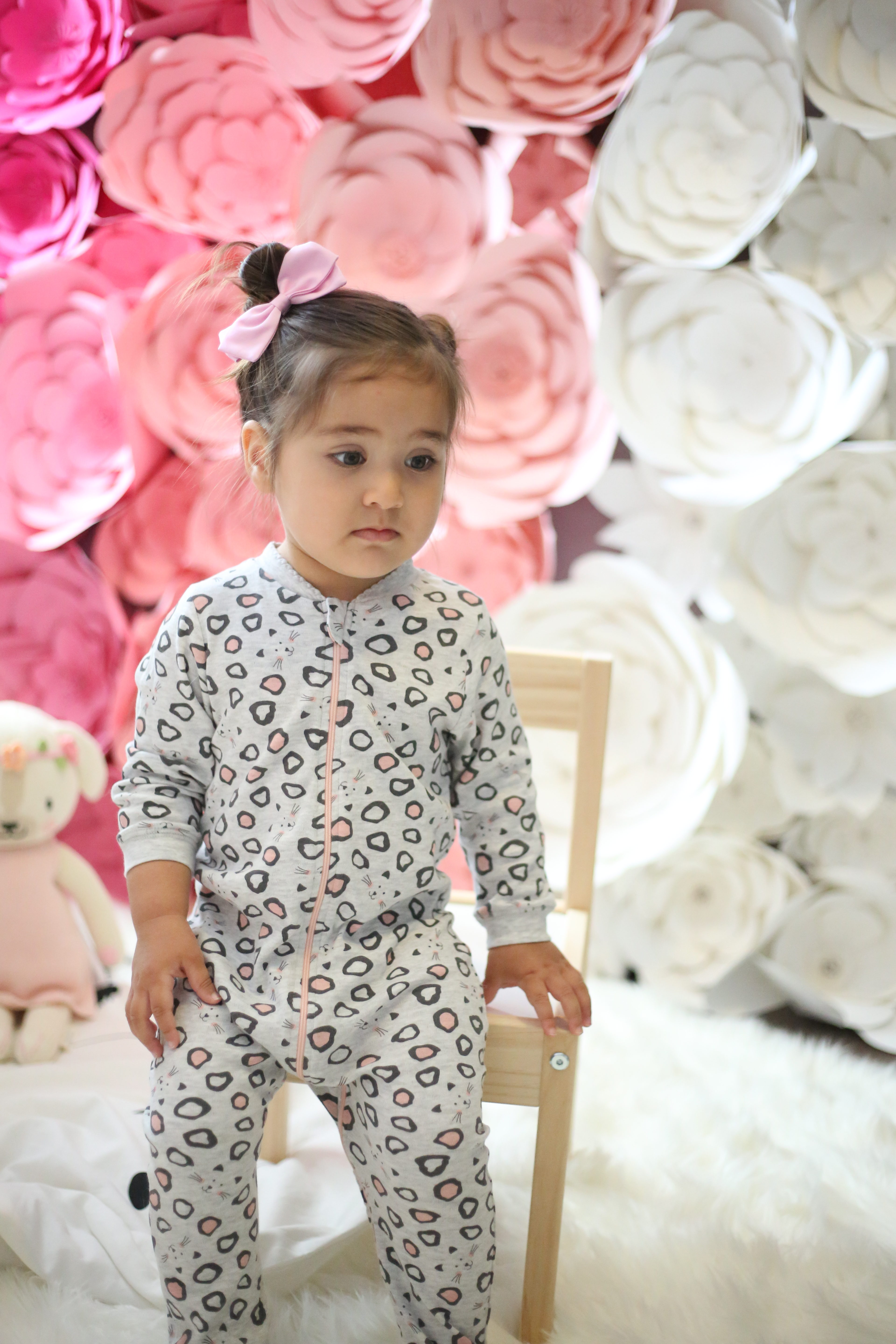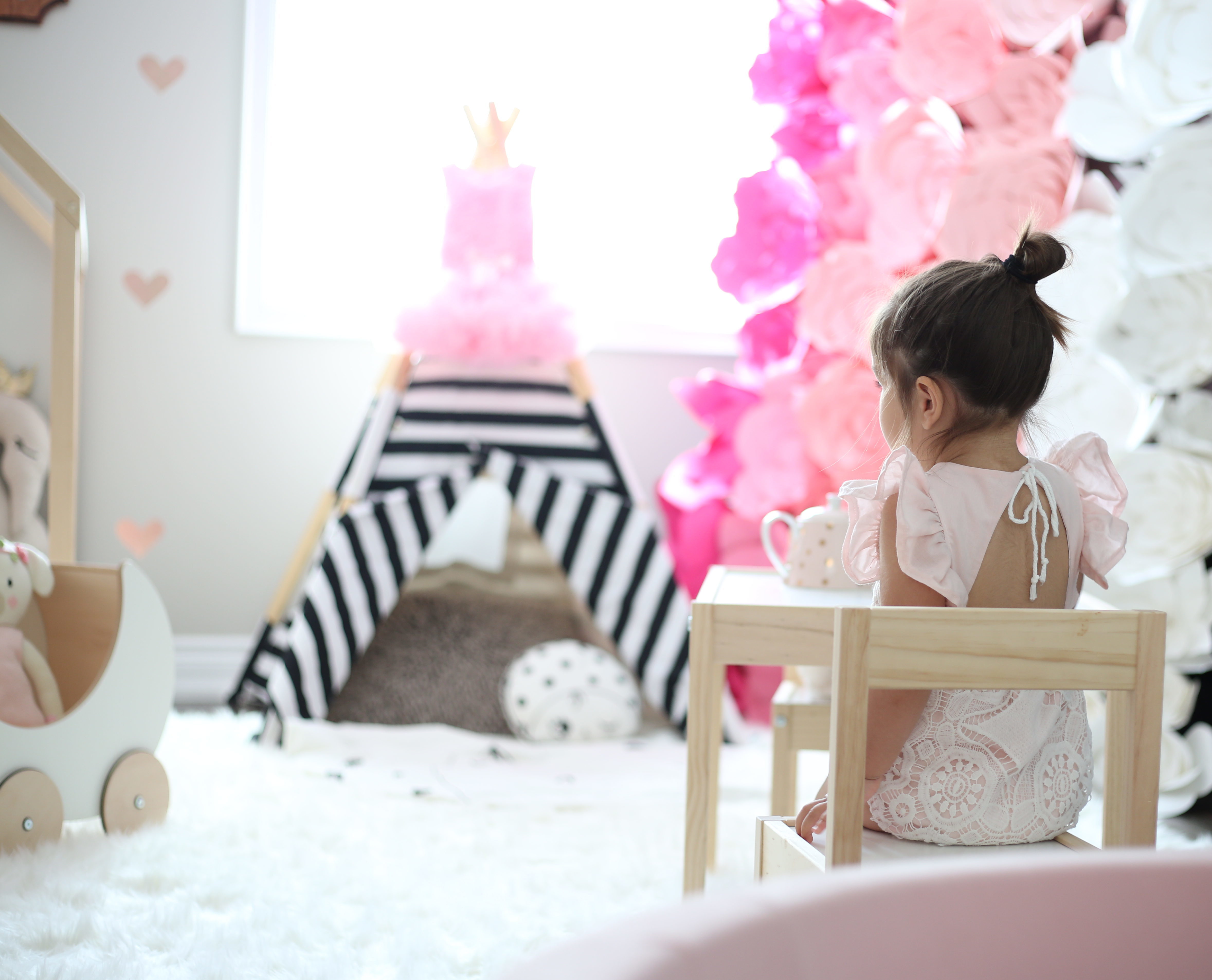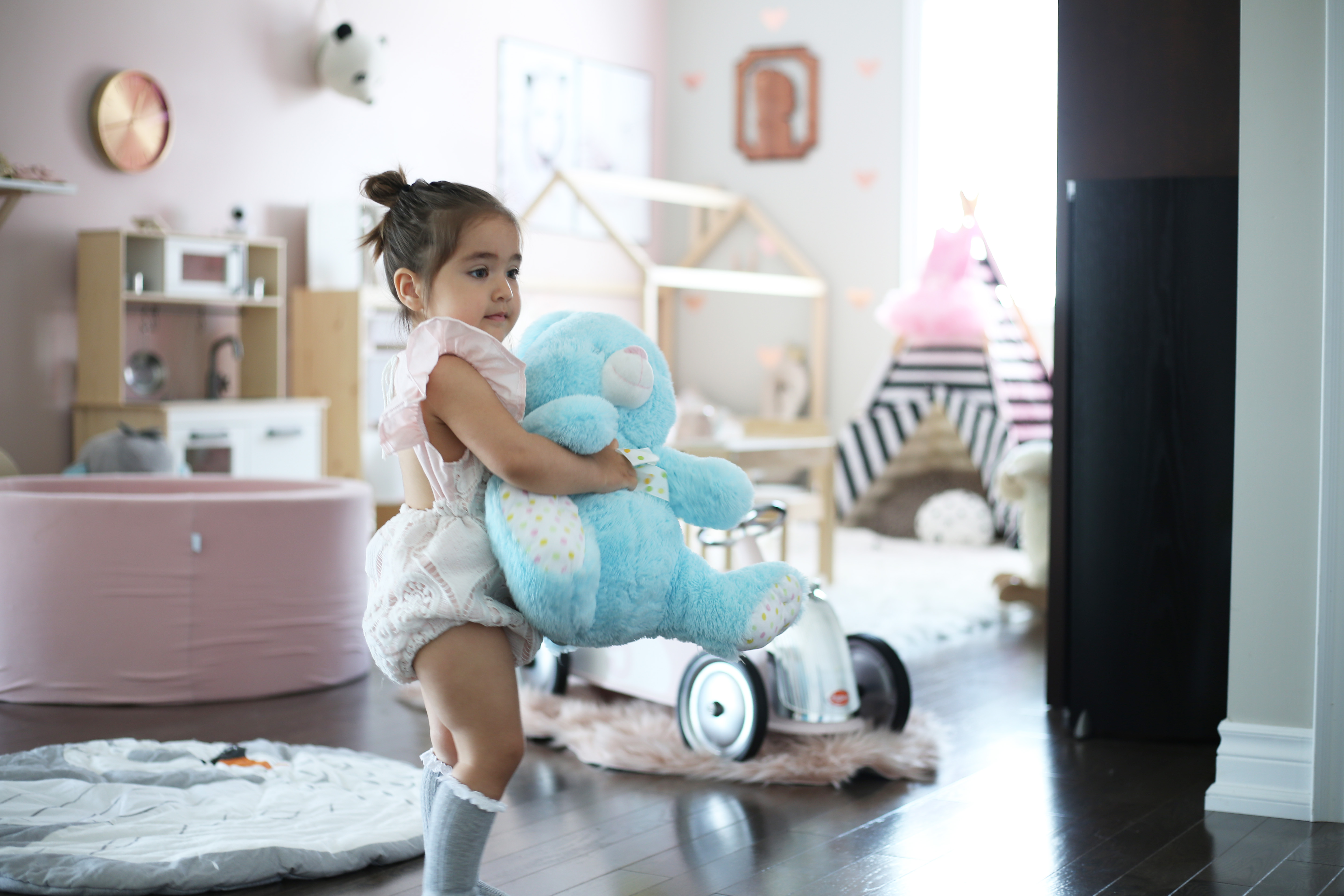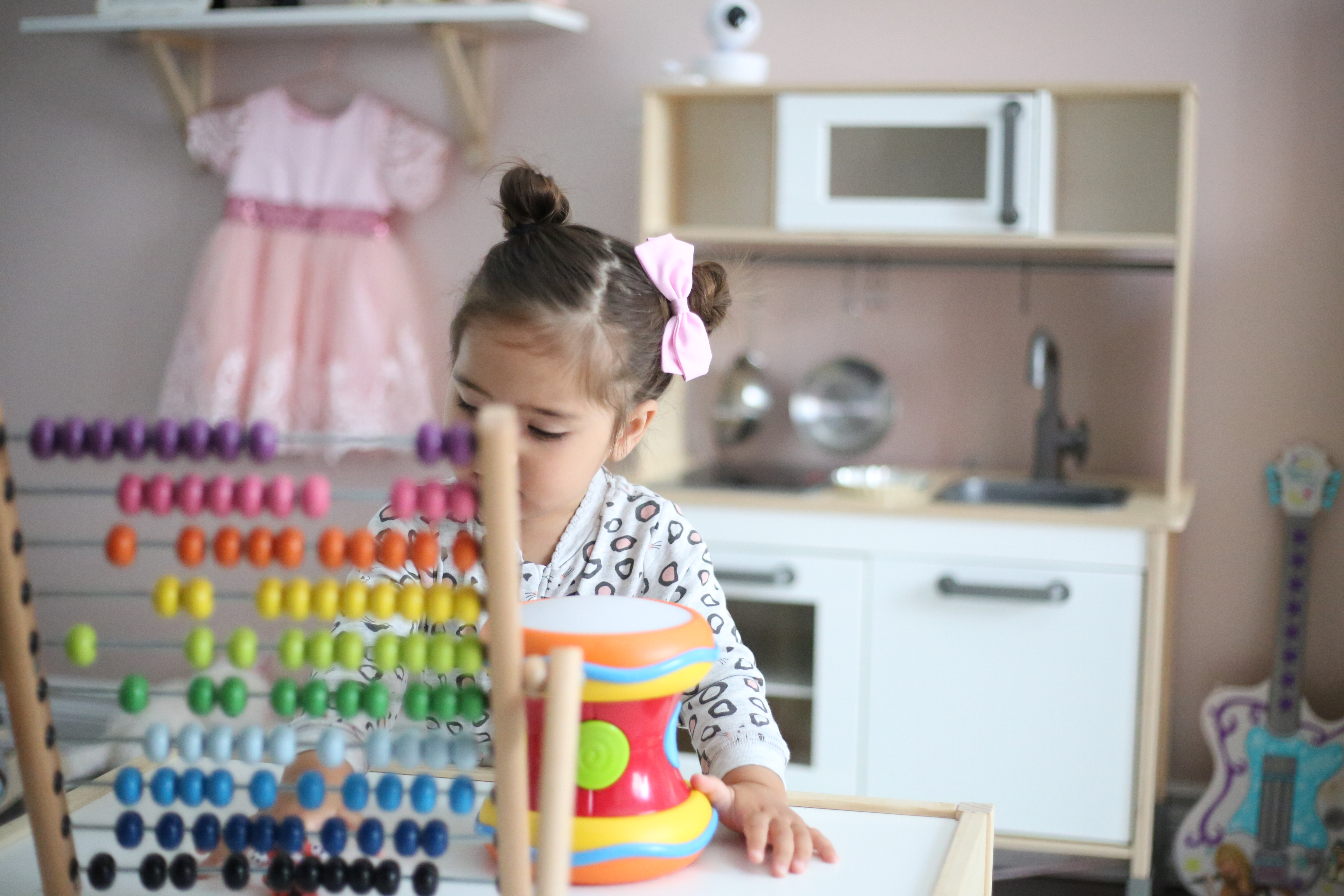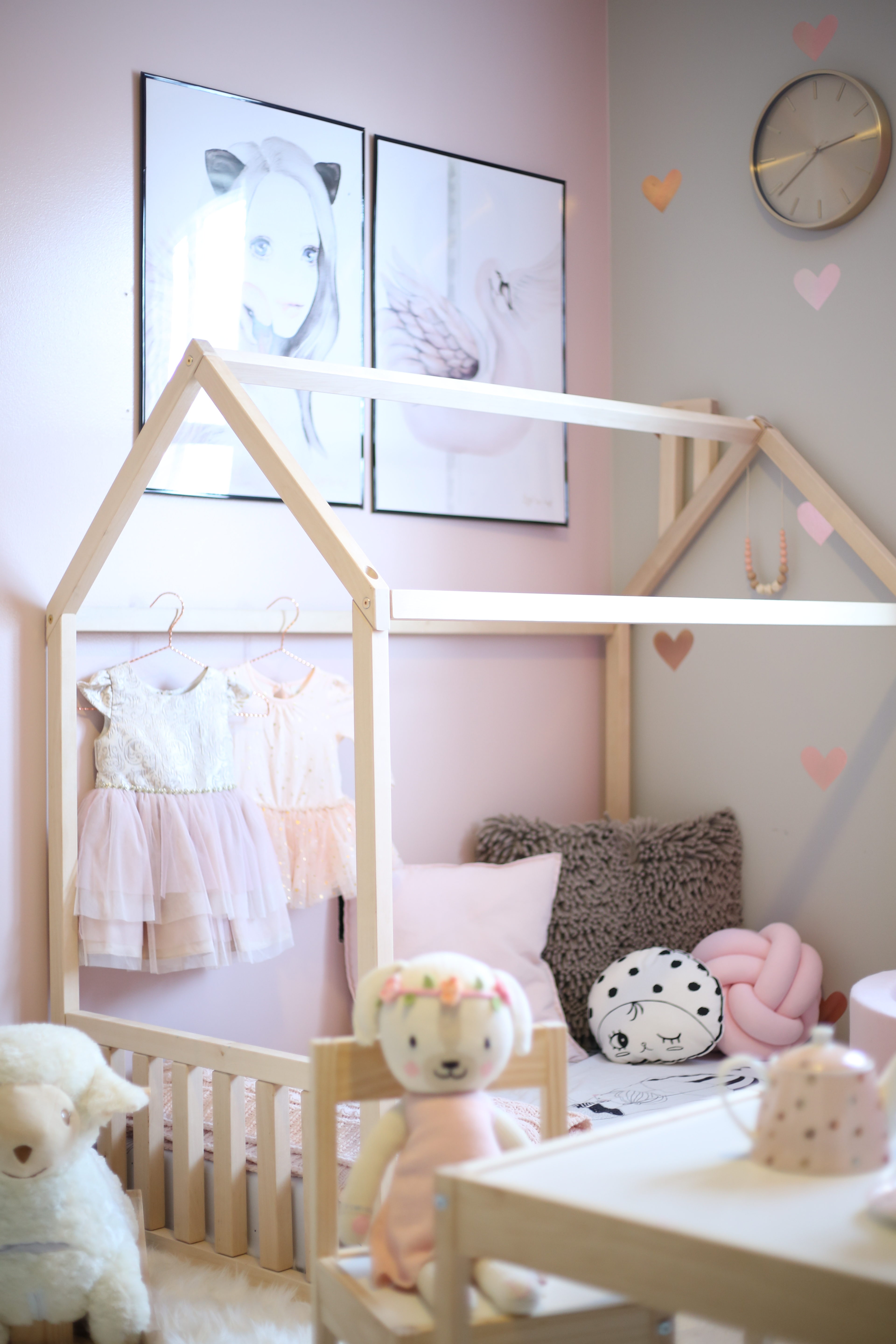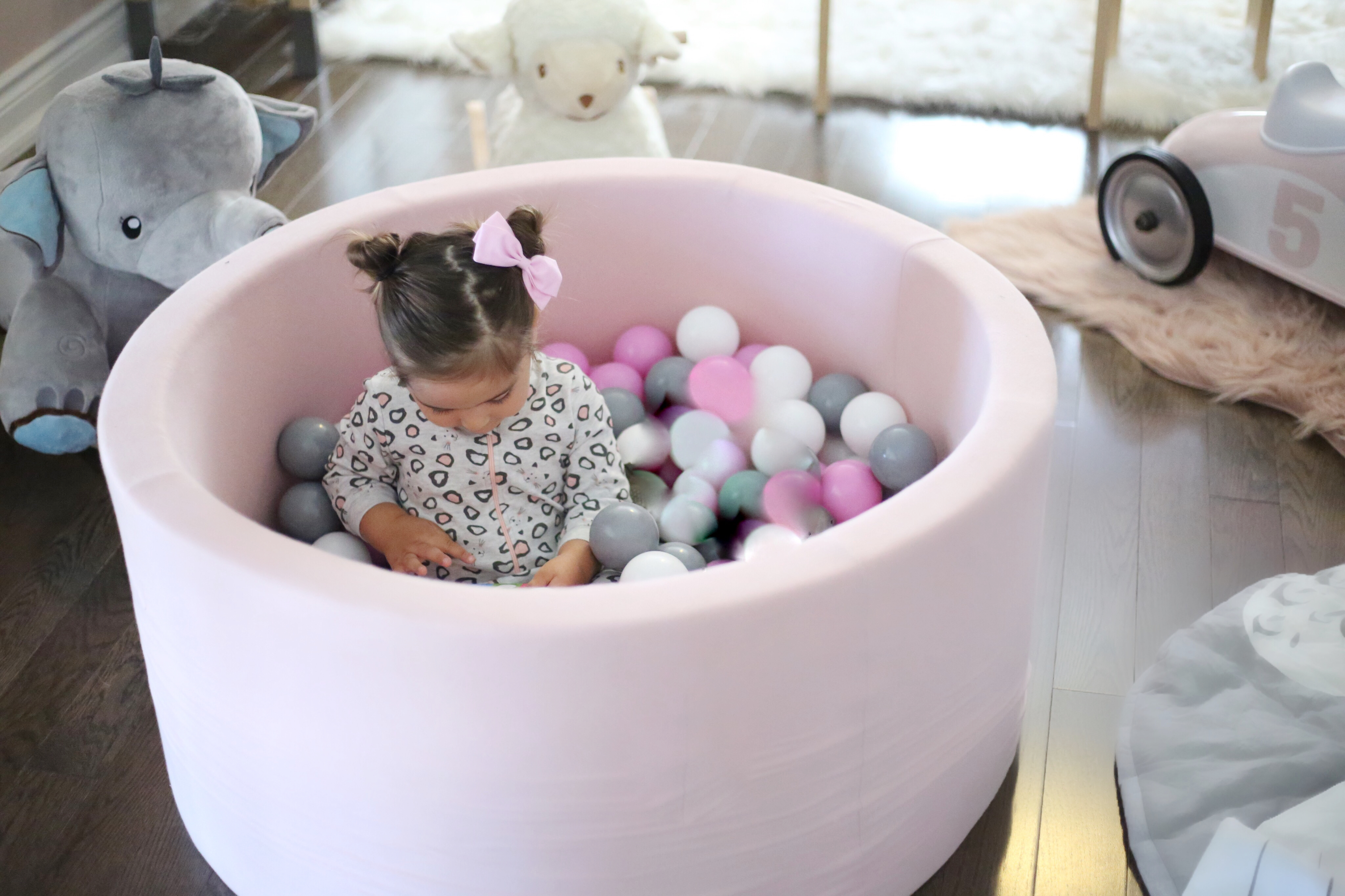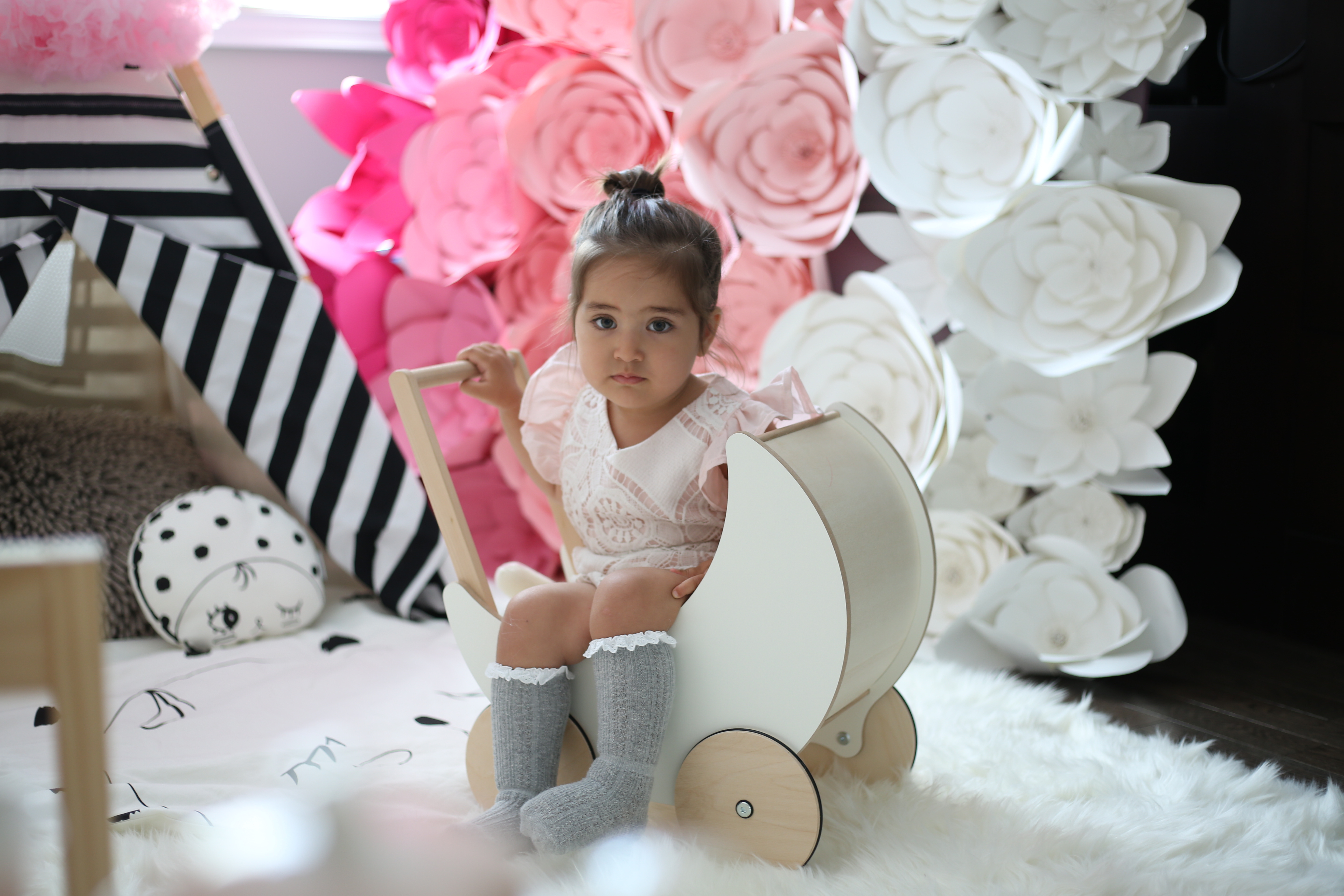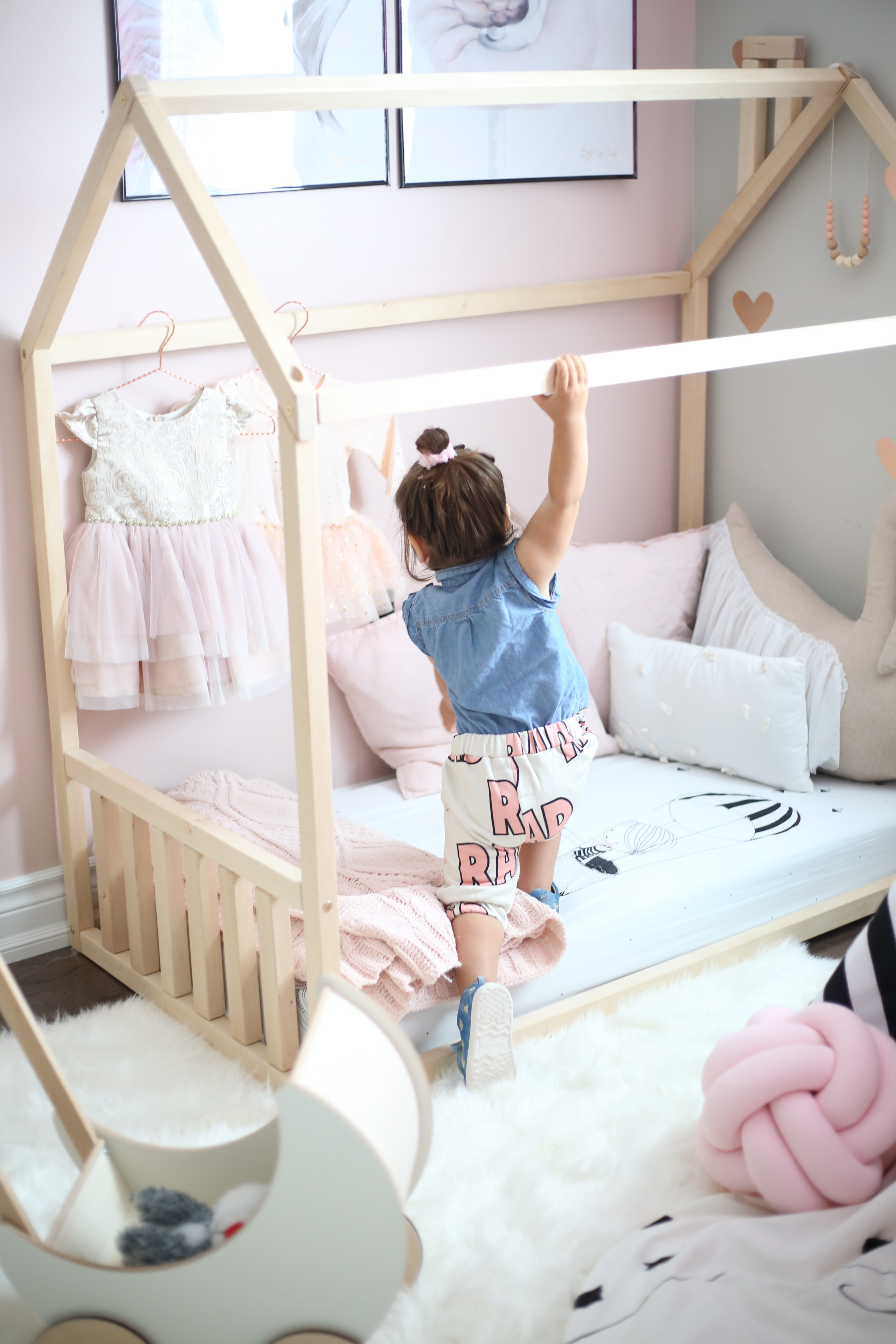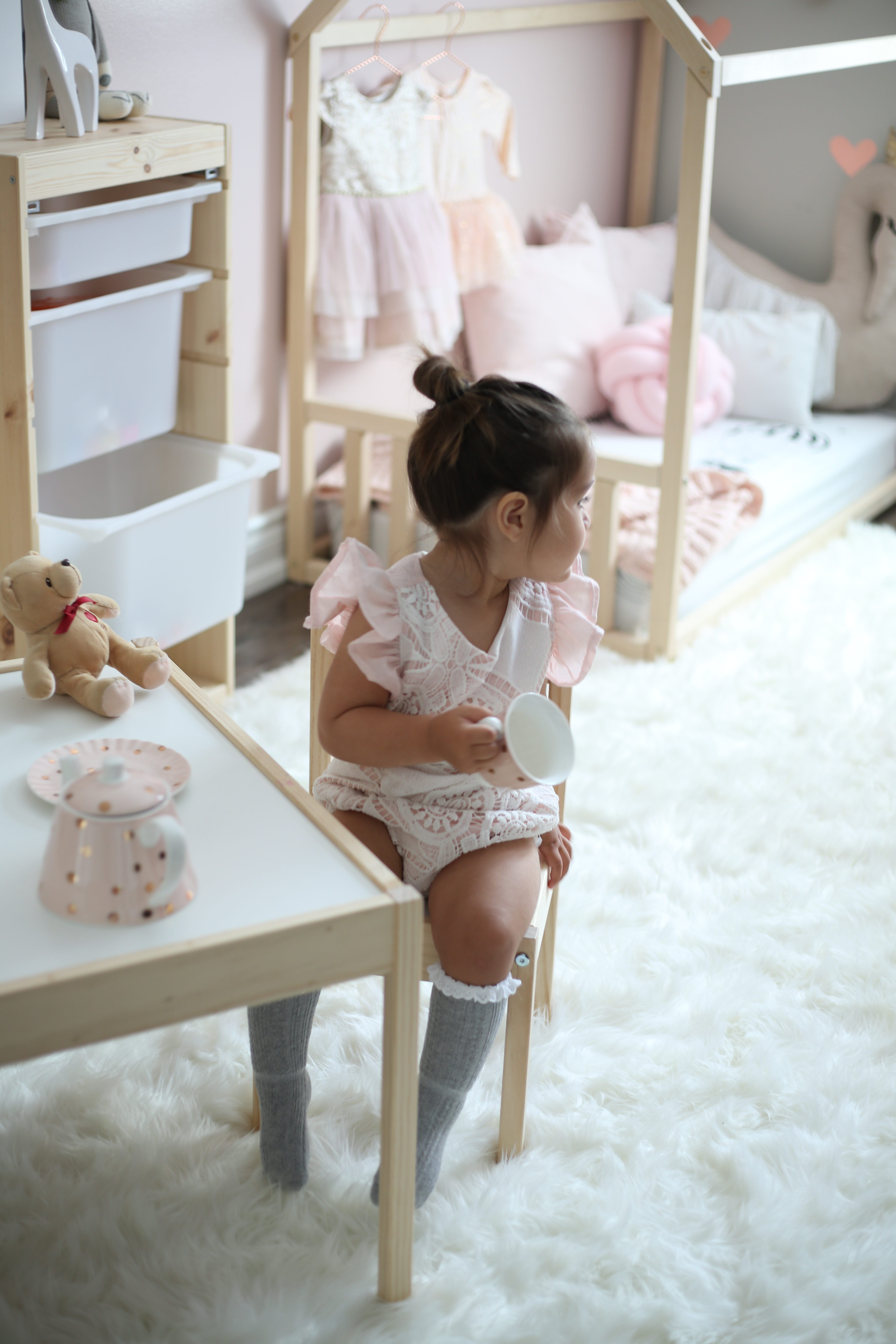 Hey!! I am so thrilled to be sharing Surah's room with you!!
This toddler room reveal is what I've been working on the last couple of months. Many curious mamas ask about Surah's room or what her play area looks like, is she still using a convertible crib or did I get her a toddler bed, etc!! I got excited knowing there are so many of you interested in our home designs and taste in decor. So this reveal was inspired by all those questions you mamas aske: you know, all the "normal" questions we all like to know the answer to but may be shy to ask in person (so thank god for Instagram DM!!).  But I love home decor so I promise you in time I will be sharing more of our living space!! But for now, let's get back to this toddler room!
It is such a relieve I can finally get to show you all what her room looks like. It is a combination of room and play room. She transitioned from our bedroom to her room a little late, at 17 months. I did not mind having her share our room at all, I love it when she comes back to our room for a sleep over!!  I like to give space and time for Surah to make her transitions on her own time, I do not like to limit her to an "expected" milestone or growth schedule. I believe in guiding our children by respecting their natural development. So since birth, I set up her own little corner in our bedroom and it always gave me a sense of peace knowing she is so close to me (scroll below to see those photos!!). But after finishing and polishing her room, no toddler would want to get out!
Growing up, I was girly. I love the color pink and it's variant shades!! So my inspiration derived from my own childhood as I was designing, decorating and cherry-picking which items to incorporate. I searched all over to find fun (modern) toys and creative set-ups until I came up with this. I tried my best to have an activity ready in every corner for Surah to play in and get creative with. I hope you all enjoyed this reveal and THANK YOU mamas for being so patient with me. I know it took longer than expected to reveal but being pregnant and working on projects and not to mention caring for my little Surah, gets tiring real quick.
If you love this reveal, please share it with your friends and family!!
For toddler room details and a list of where I shopped, click here! 

Below are photos of Surah's former little corner in our bedroom.