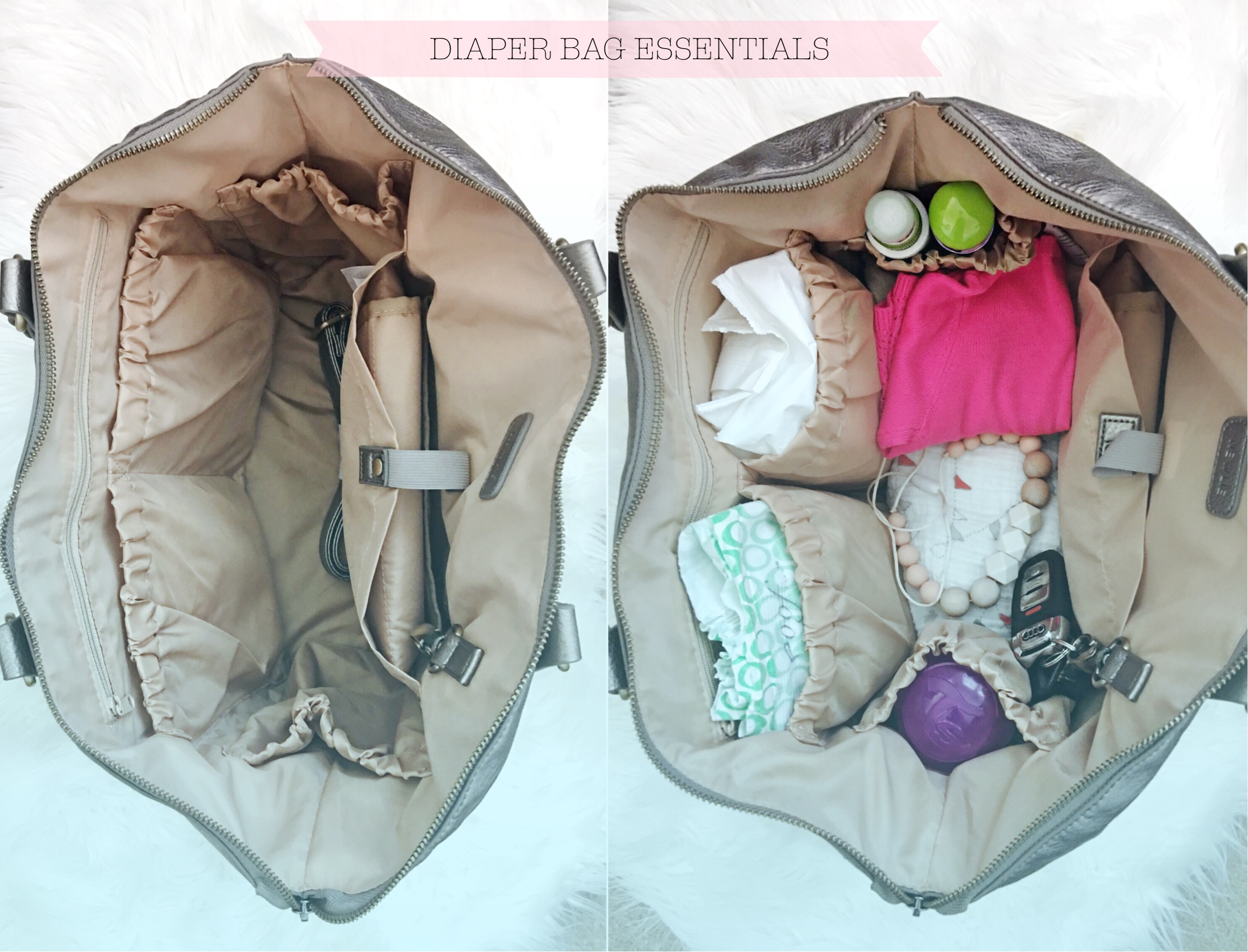 | Diaper Bag: Lily in pewter by Newlie Co. |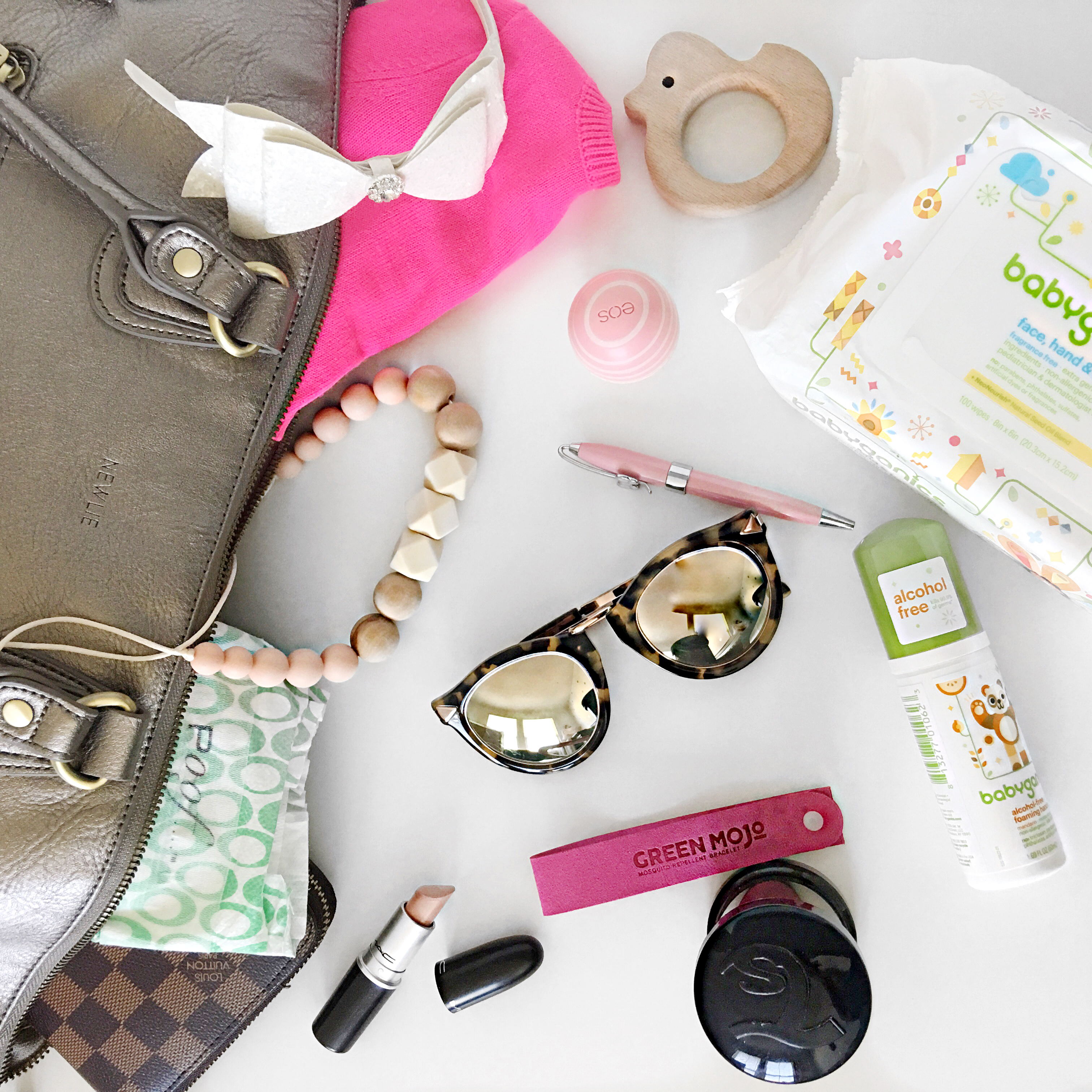 A well-stocked diaper bag is a must, especially when you have a busy day ahead of you. My days are often spent out of the house for hours so needless to say, I must have all the necessities in case I run into a "situation" if you know what I mean. Here is what my diaper bag usually looks on the inside:
MAMA FIRST
Since diaper bags limit our ability to carry both our favorite handbag (unless you are using ToteSavvy of course) and a diaper bag at the same time, then I think we have a right to dedicate some space for our daily go-to items.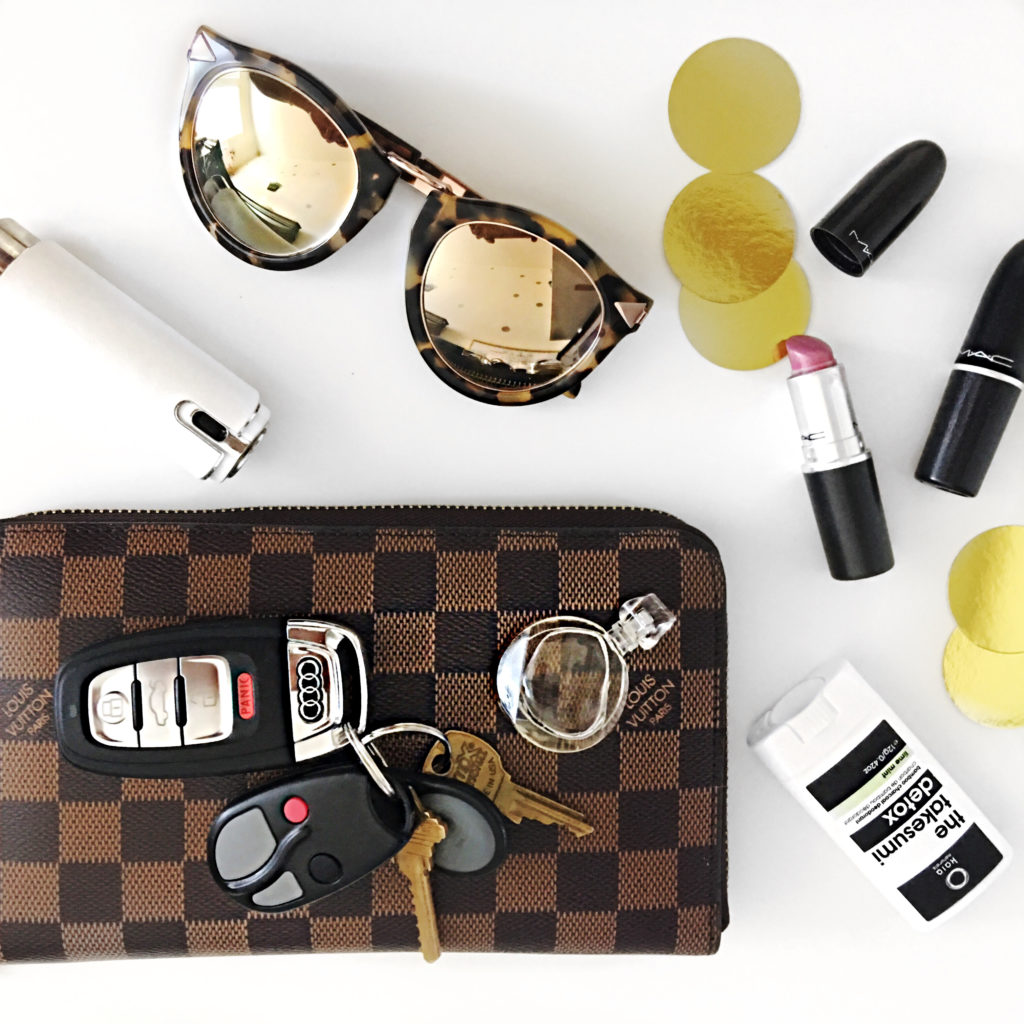 | Glasses: Shop Ditto (Use code: SADIIFREE) |
| Keys | Wallet | Travel Size Perfume: Reload | Deodorant: Kaia Naturals | Lipstick: Mac | Lip Balm: EOS |
MILKY MILK
Pre-measured formula and water is a must for speedy preparation of milk. Surah drinks roughly about 6oz of milk so I have just that much water in her Twistshake bottles and put 3 scoops of formula in their snack size container. I use them also for snacks or meals when I am on the run. Twistshake is award-winning for a reason, ever since I have started using them I never looked back. They are the FIRST to introduce the black baby bottle.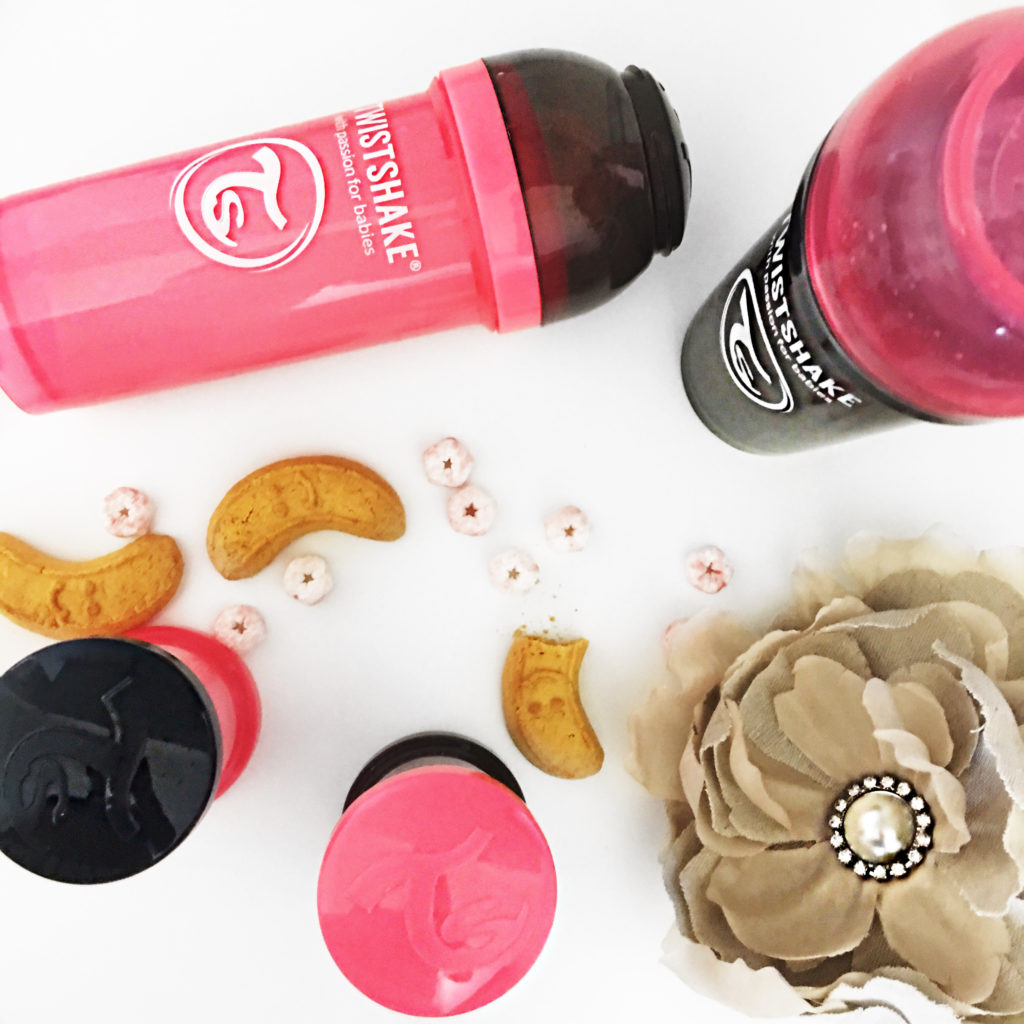 | Baby bottles & container: Twistshake |
Nom Nom Yummy
It goes without question that being outdoors for long hours, you must learn the best way to feed your child on the go without rushing or getting upset at spills and messes (for example in the car). I go nowhere without my stain eraser, bib and sanitizer. My go-to baby-safe products is Babyganics.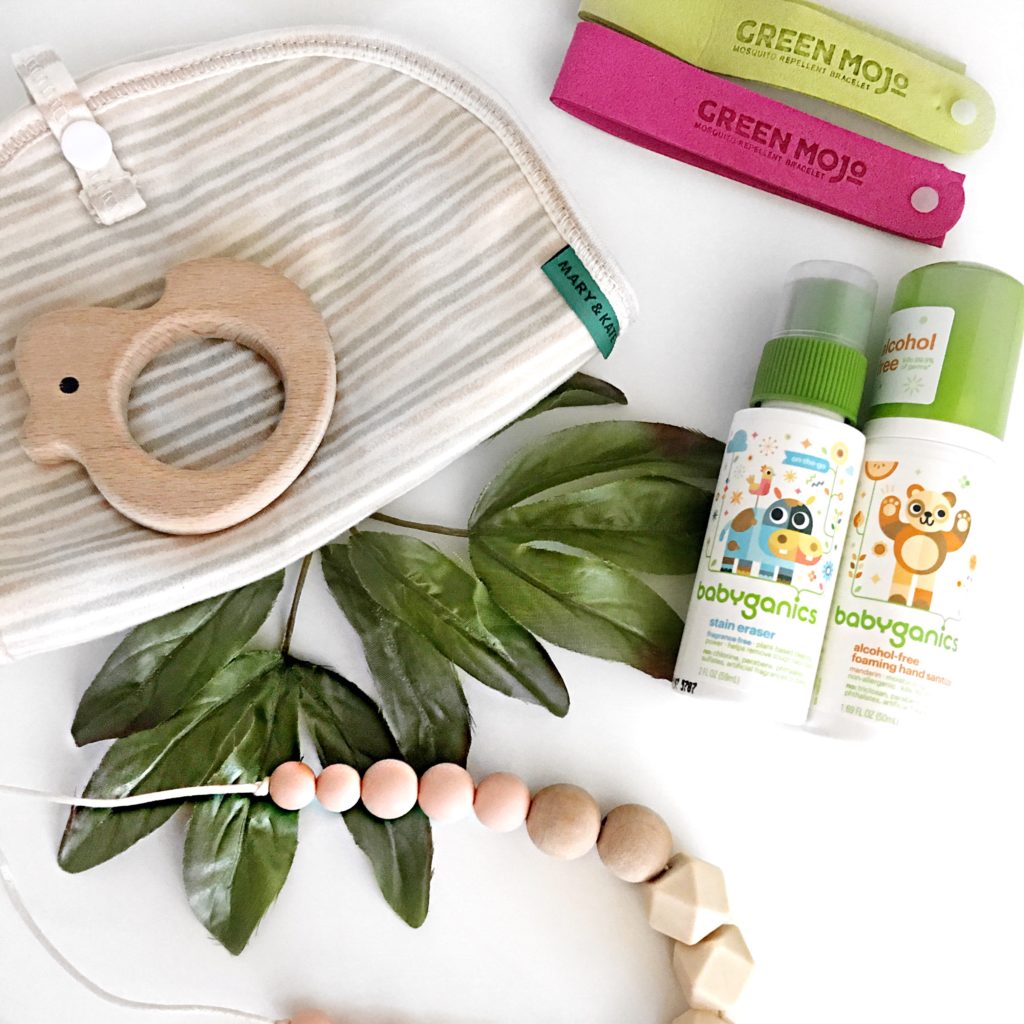 | Organic Bib: Mary & Kate | Stain Eraser: Babyganics | Alcohol Free Santizer: Babyganics |
| Teething Necklace: The Elephant Shoe Co. | Mosquito/Bug Repellent Bracelets: Natural Green Mojo |
Clean Nappy 
The primary reason for a diaper bag is to have a clean nappy as the day unfolds. These are the essentials I always stock up on so I never run into a moment of "uh-ohs" only to find I have run out. Poof Diapers are the FIRST diaper certified with ANTIBACTERIAL+BACTERIOSTATIC features without any chemicals, lotions or surfactants. Less irritations and less diaper rash=happy little ones.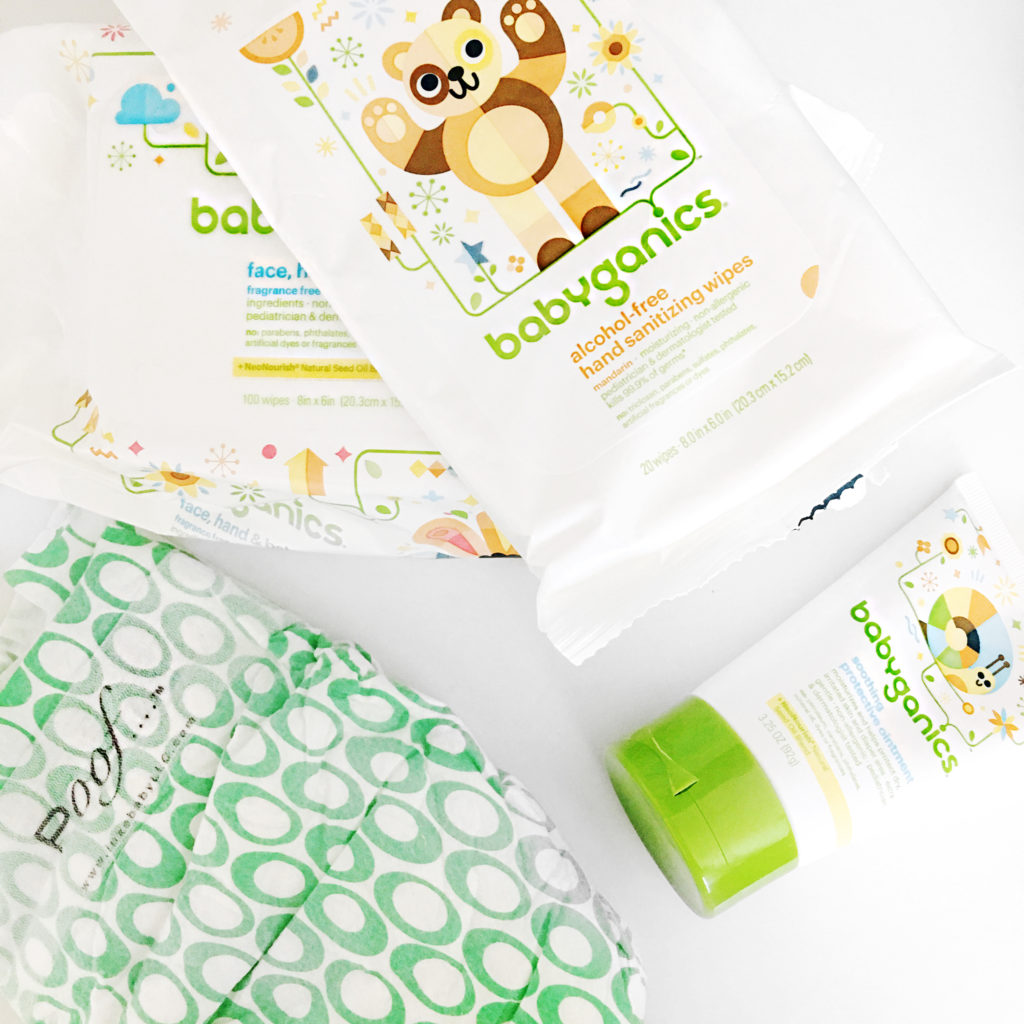 | Diapers: Poof | Ointment: Babyganics | Wipes: Babyganics |
Handy Things
If we do not limit our 'micellanous' category, then we end up carrying the weight of products we hardly use. That only means sore shoulders. So I have limited that category to ONLY items that I know I will use at least once in the day instead of I "may" need this. We all need the disposable diaper sacks (like the blue bags I got from Wal-Mart) for soiled diapers, but I also realized that I need a safe zip up bag for spilled food containers, soiled clothing, burp cloths or bibs, wet clothes or just muddy shoes. So I find using the Pump 2 Nurse purse is simply the best for this purpose. It is easy to clean and has a lot of space for storage, one of the best hand things to make our lives easier. And last but not least, hair ties. Oh boy, I simply cannot be a mom with open hair. I am sure those with long hair know exactly what I am talking about. So I can across this super cool bracelet by The Grommet that holds your hair tie in place, only because all of our hairties have a mind of its own and walk out on us when we need them the most, right?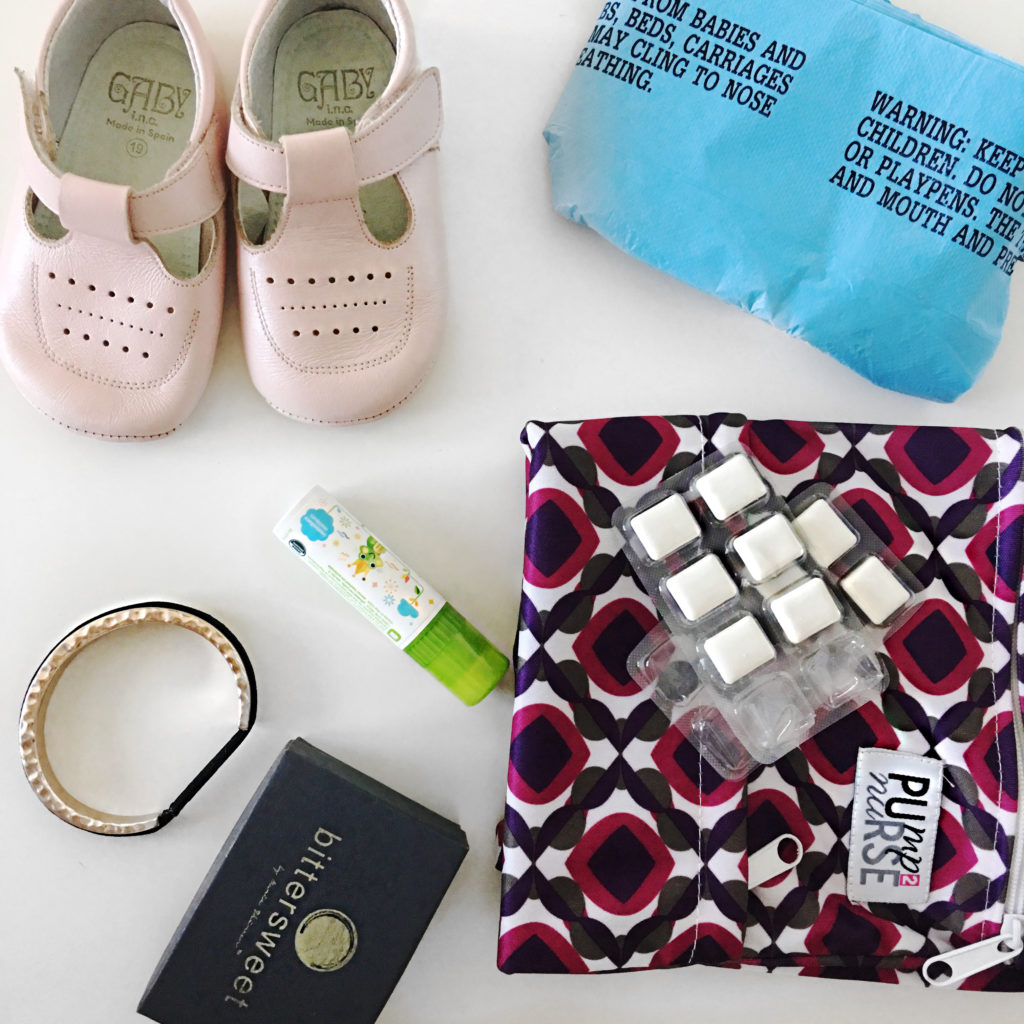 | Hair Tie Bracelet: The Grommet | Purse: Pump 2 Nurse | Lip Balm: Babyganics | Shoes |